Adams Olivander hands PAU a boost ahead of Grand Open championship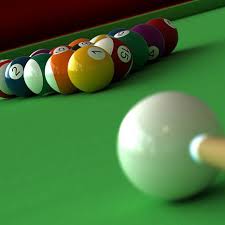 As Pool Association of Uganda (PAU) gets set for the sport's return with a breath of fresh air since COVID-19 lockdown in March 2020, Pool enthusiast Adams Olivander partially boosted the first calendar event with a timely sponsorship.
Adams Olivander has so far poured 1.6M in the event as more is expected to come through before the end.
This sponsorship came at a time when the three day Grand Open championship is set to start on Friday 19th to Sunday 21st March at Pot it Bar in Najjanankumbi.
The Grand Open championship has so far attracted over 90 (men) and 32 (ladies) elite players who confirmed by registration as the number is expected to rise before the start of the event.
This championship is too significant for the revival of Pool sport which has been off scenes since lockdown in March 2020.
The return of the sport and it's competitions gives PAU better bargaining powers for sponsorships . It's also fresh air for players who look up to their shooting abilities as a live hood.
Due to COVID-19 protocols, the venue will be limited to only players, officials and media. However, fans will follow the whole event via online platforms.
About Author