U20 WCQ: South Africa targets home comeback against Uganda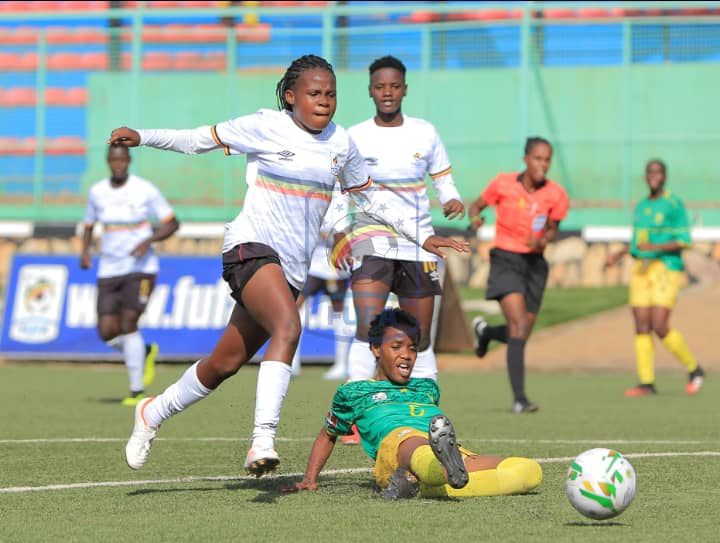 Coming off a 1-0 first leg defeat against Uganda, South Africa are seeking to avoid a third round elimination when they welcome their East African counterparts in Johannesburg on Friday.
Basetsana were condemned to a first leg defeat by the solitary effort of Hadijah Nandago at the St. Mary's Stadium-Kitende on December 3, 2021 and left their Costa Rica 2022 qualification dreams hanging in the balance.
At Dobsonville Stadium this weekend, coach Jabulile Baloyi's side will be anxious to escape a slip up at this stage, having previously reached the final round in their last three successive qualifying campaigns.
Coach Baloyi is upbeat about her team's chances of progressing despite she will be without some key players for health reasons.
"It hasn't been easy because there are players that have been testing positive and not coming to training," Baloyi told Cafonline.com.
"Having to replace players in a short space of time. Now players that were here in the first round are not here. So we have to restart in terms of tactics and application of tactics with the players.
"It makes it a bit of a challenge going into this game. It's not gonna be easy, as it wasn't easy when we played in the first round, as we go further in the competition it's always not easy."
Regular players ruled out of the second leg tie are Zethembiso Vilakazi, Chelsea Daniels, Thina Mphehle, Thubelihle Shamase, Lithemba Sam-Sam and goalkeeper Nthabiseng Ramaisha. Despite the setback, the Stellenbosch University manager is unfazed as she is confident the makeshift group can excel on their home ground.
"We have had some challenges from our side but we have tried to manage and come up with solutions. We are hoping for positive results," she continued.
"We have had two sessions to train, we are hoping it's good enough and more than enough for us to get positive results here at home because we will be playing with confidence since we are at home and not away."
South Africa must overturn a 1-0 first leg deficit against Uganda to fancy a chance of earning a spot in the fourth round of the African qualifiers for the Fifa U20 Women's World Cup, Costa Rica 2022.