Transfer: Former Rugby Player Helen Buteme Joins Express Technical Team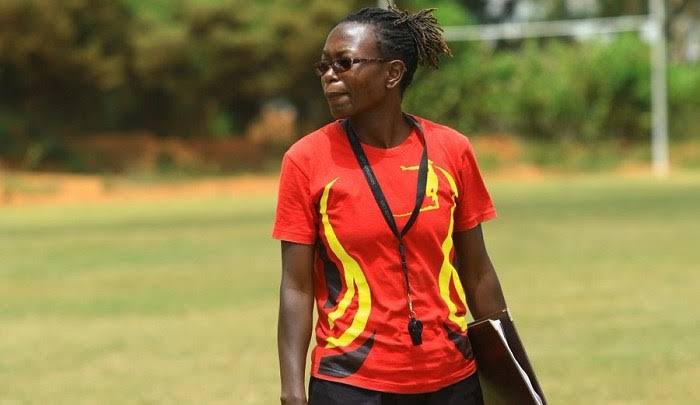 By: Edwin Kyle Kule
Star Times Uganda Premier League side Express FC have continued to lay a strong foundation as they fight tooth and nail to gain back their lost glory.
The six time Uganda champions commonly known as "Mukwano gwa banji" has announced Helene Buteme as the latest acquisition to boast their coaching department.

The former Ladies Rugby National team player Hellen Buteme joined Express FC on a two year agreement jailing her in marriage with the team till 2022.
Coach Helen Koyokoyo Buteme will be in charge of the strength and conditioning helping to improve the players' performance and teaching fitness and movement skills hence boasting and maintaining the players' strength a cause she has already started on through the team's WhatsApp platform.
"When I met the club CEO (Isaac Mwesigwa) at the beginning of this year, he told me about his plans for Express basically to bring back its glory days and seeing that am also a strength and conditioning coach, he wanted me to join the technical team and take over the conditioning needs for the team" Buteme confirmed with Express media team.
"It turned out to be a challenge that I couldn't resist and so I will be making sure that the players are in the best possible shape to execute the coach's game plans and ensuring that they are as injury free as possible and assisting the medical team with the rehabilitation of injured players and just basically making sure that the players are the best that they can possibly be" The former Ladies Rugby player added.
Helene Buteme holds a Level B conditioning license attained from Leipzig University. The female coach is believed to be a great addition to the Red Eagles and can't wait for sports to be fully open.
"I've had the opportunity to meet the rest of the technical team and we are all on the same page, I've started working with the players via watsup but I can't wait for the sports ban to be lifted so that I can work directly work with the players, this is so exciting and am happy to be on board with Express FC" The Leipzing University Graduate, concluded.
Helene Buteme Koyoyo is a retired player of Ladies rugby who featured for both the 7s and 15s teams between 2005 to 2014.
About Author