12 Entities Benefit As FUFA Appropriates FIFA COVID-19 Relief Funds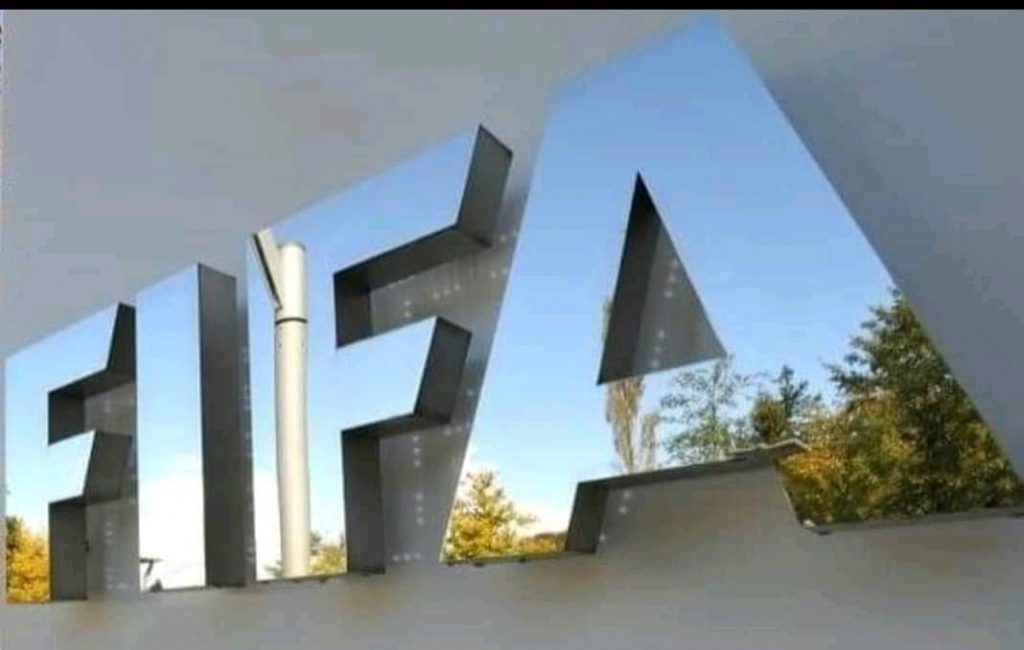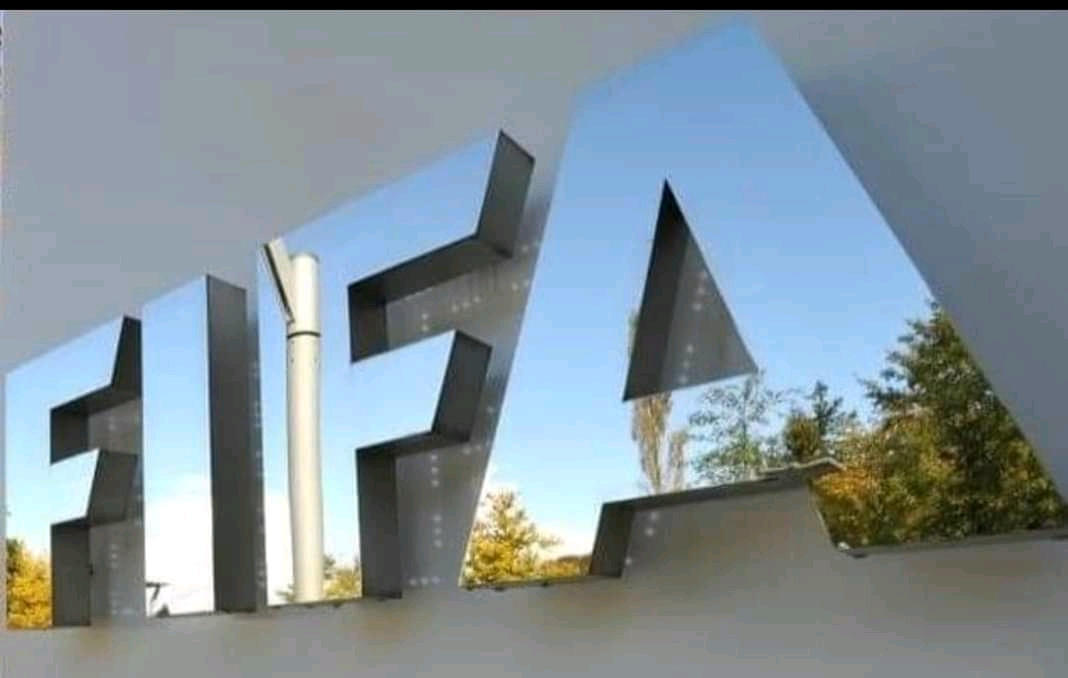 By: Kayiira Jackson
Finally the Federation of Uganda Football Associations, (FUFA) appropriated s the $500,000 (ugshs 1.8bn) received from the global governing body FIFA as COVID-19 relief funds to all her member associations.

In the meeting FUFA Executive Committee held on Monday 17th, August, 2020, the federation have approved the appropriation of FIFA COVID-19 relief funds and twelve entities are to benefit from the funds.
"The FUFA Executive Committee which sat on Monday 17th, August 2020 has approved the appropriation of the FIFA COVID-19 relief Grant of USD500000 received from FIFA." The document Nim Sport received a copy partly reads.
The twelve entities or groups to receive a portion are; The Uganda Premier League Secretariat, 16 UPL Clubs, 16 Big League Clubs, eight regions of FUFA, the seven Special Interest Groups (SIGs), 101 regional league clubs, eleven Beach soccer clubs, eight Futsal clubs, 905 fourth division clubs, the 79 District Football Associations (DFAs), FUFA Administrative, Youth National teams, and the restart of Competitions.
The breakdown indicates that Uganda Premier League clubs, each to receive 32,920000/- which gives a total of 526720000 allocated to UPL and UPL Secretariat was granted 52M .
The sixteen big league clubs are to receive 240M and each meant to get 15M, the Special Interest Groups were allocated, 105M, FUFA administrative work gets 30M, Youth National teams with 100M, the restart of football competitions were allocated, 176,780000/- and each fourth division club to receive one hundred thousand shillings.
FUFA also asserted that the Executive Committee will soon sit again to appropriate the Women Football grants, remember, the fraternity was allocated $500000.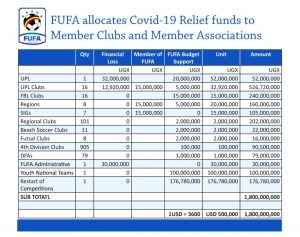 "Lastly, please noted that the Executive committee will reconvene soon to take a decision on the appropriation of women women football Grant based on the strategy submitted earlier to FIFA that is undergoing re-adjustment to suit the current circumstances." The document concludes.
About Author