The 19th UYFA executive committee meeting approves 24 academies, five pending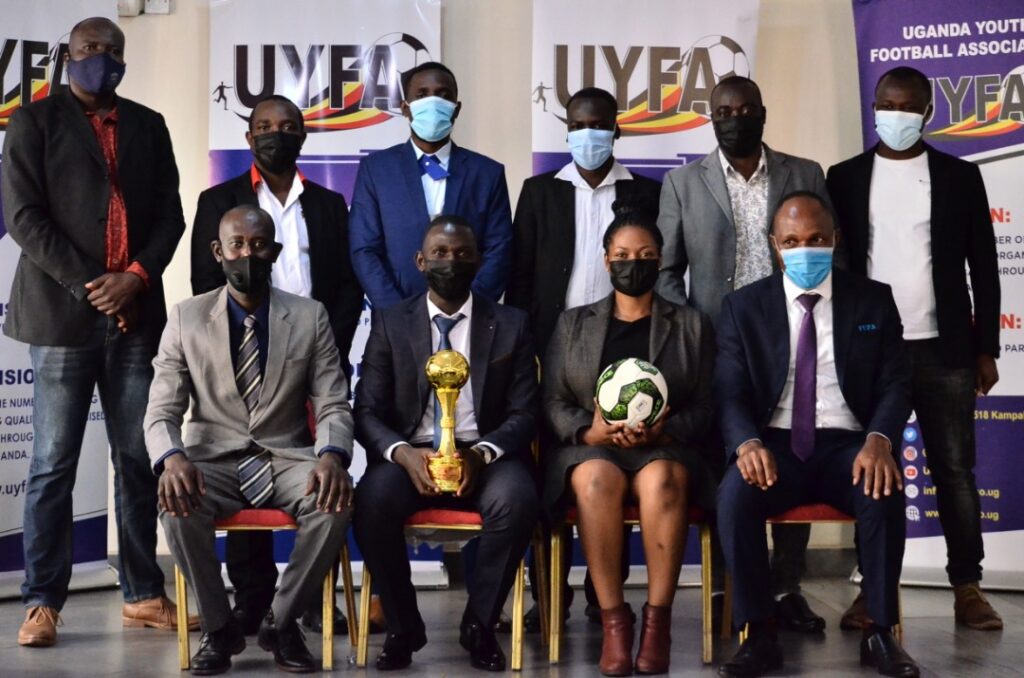 Uganda Youth Football Association (UYFA) held the 19th Executive Committee meeting on Friday 28th January 2022 at Kenendia Hotel, Katwe in Kampala Region.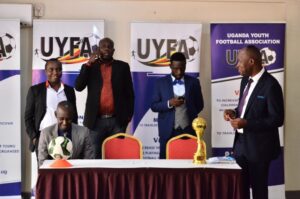 At the meeting a total of 24 soccer academies in good standing after fulfilling requirements with UYFA were approved.
These include Olympia Soccer Academy, Bukomansimbi Eagles Soccer Academy, Mbale Tigers Soccer Academy, Lukaaya Soccer Academy, Iteen Soccer Academy, Spot the Talent Football Academy, Calvary Soccer Academy, Wakiso Soccer Academy, Ubuntu Soccer Foundation Academy, Inspire Talented Soccer Academy, West Nile Rhino Sports Club Academy, Eleos Soccer Academy Gganda, Summer Kids Football Academy, Re-Raise Child Foundation Soccer Academy, Skill Line Academy, Mbale Soccer Academy, Wonder Ants Soccer Academy, MYDEL Soccer Academy, Excellent Soccer Academy, Toto Football Academy, Success Angels Soccer Academy, SOM Football Academy, Taquwa Soccer Academy, Divine Athletic Soccer Academy.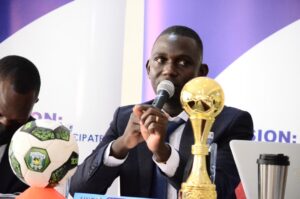 However, five academies including Minerals Soccer Academy, Rise and Shine Football Academy, LOCONA Soccer Academy, Wagagai Warriors Soccer Academy, Go Ahead Eagles Academy are pending for approval.
The meeting also confirmed change of names for two members.
Formerly known as Uganda support Soccer Academy rebranded to Free Kick Soccer Academy as Kireka Soccer Academy changed to Next Generation Soccer Academy.
The meeting also ushered back Lugazi Soccer Academy following years without subscription.
The meeting further resolved that Eastern Region Football Association will host the 2022 UYFA U15 National Championships for the first time.
It was also passed that no Academy will go across boarders to take part in international competition (s) without a letter from the UYFA, FUFA and National Council of Sports.
Talking to media after the meeting, UYFA Vice Chairman Farouk Kigongo stated as below,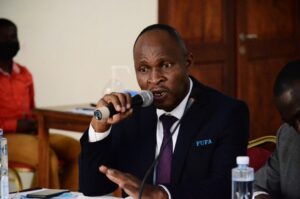 "We resolved many issues and among them is creating a national academies league. We also approved 23 new members as our family continues to expand. This league is aimed at giving out young crop of players a platform for exposed".
"At the meeting, it was resolved that no academy will go across boarded without the approval of UYFA, FUFA and National Council of Sports". He added.