SUPL: Vipers, KCCA share spoils in a two-all stalemate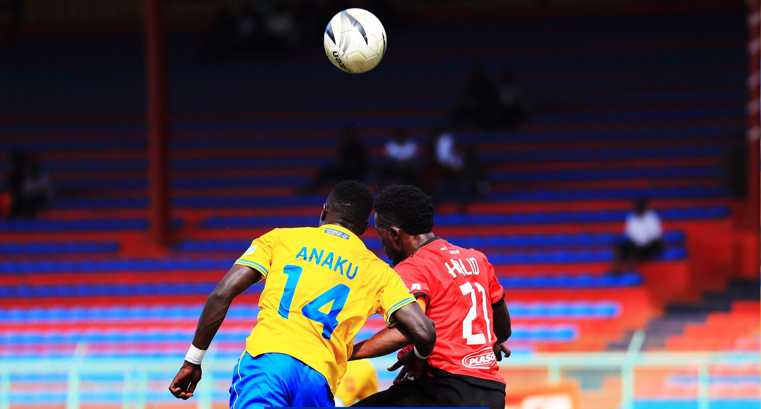 Vipers SC settled for a two-all stalemate with KCCA in the mouth-watering encounter played on Sunday evening.
Sadat Anaku and Yassar Mugerwa scored for KCCA FC while Cesar Manzoki and Bobosi Byaruhanga found the back of the net for Vipers SC at St. Mary's Stadium Kitende.
Disan Galiwango did well to deny Anaku at the near post with a timely clearance in the second minute of the game.
Anuku eventually found the back of the net when he ripped the net apart with a heavy shot in the fifth minute of the game.
Anaku was at it again in the 10th minute of the game when he controlled a well crossed ball from Usama Arafat  but Vipers' defender Livingstone Mulondo cleared his lines.
In the 18th minute, Davis Kasirye came close to scoring a second goal but goalkeeper Fabien Mutombora punched the ball away for a corner.
Cesar Manzoki levelled the matters for Vipers in the 27th following a link-up play with Milton Karisa.
In the 42nd minute, Allan Kayiwa raced forwards and crossed the ball across the goal but it went out begging.
Mugerwa scored the second goal for KCCA FC with a half volley in the 56th minute of the game.
In the 58th minute, Milton Karisa had a chance to level matters after a good delivery from Aziz Kayondo but he was intercepted.
Vipers eventually equalised in the 88th minute of the game with astonishing strike from Byaruhanga.
KCCA FC remained on top of the table with 23 points while Vipers SC remained second with 17 points.
About Author