Super FM, Delta TV Sports Presenter Stuart Kimera Sets eye Onto Rubaga Lord Councilor Seat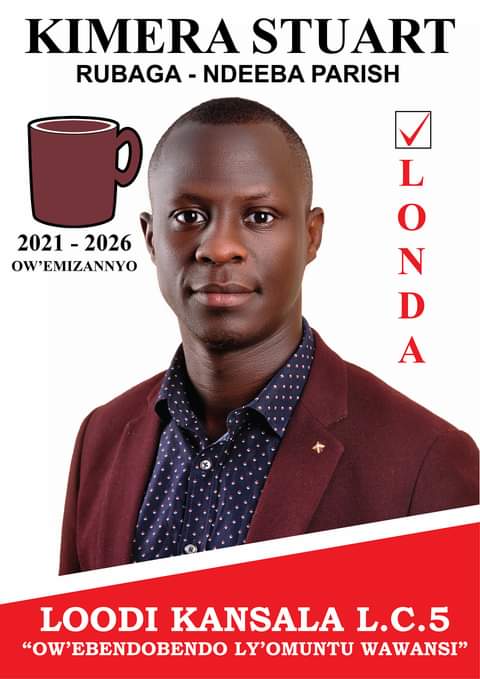 Renown sports journalist Stuart Kimera has started his door to door campaigns in two parishes of Rubaga and Ndeba as he set an eye onto Lubaga Lord Councilor seat in the coming elections.
The Super FM (88.5) head of Sports department and football commentator was cleared to stand by electro commission through nominations on Monday 28th September 2020 at Ntinda.
His electorate comprises of two parishes Lubaga and Ndeba which are composed of 36 village/zones parishes.
Standing as an independent candidate with a cup as his symbol, Kimera vows to change the leadership mess in the area, bring unity and empowering youth during his first term in office.
"I stand for the common person who elect leaders and never look back and only see them again during campaigns and election time. My leadership will correct this mess in the area. My primary goal is to unite and empower youth in the area for collective development". Kimera.
Background.
Stuart Kimera started his media career in 1998 at radio Simba as a sports reporter with Kiwa Paul Katna under mentorship of Francis Kyeyune.
In 2000 joined Dembe FM along side Katongole Kiwanuka.
Later in 2002 joined Super FM as a promotions offer who graduated in into a football commentator in 2006 and currently the head of sports and marketing department.
He is currently working with Delta TV where he joined at it's very beginning and currently an administrator in charge is marketing and traffic and also heads the sports department.
Born on 3rd March 1984 in Amber Court, Jinja to the family of Mr. Edrisa Kimera and madam Kabonesa Kimera, he is the last born of the three children to his parents. Namala Sauda and Mwebe Shafiq are his elder sister and brother.
Education Career
He (Kimera) started the education journey at Kiira Primary School in Nursery-P.6 and later joined Magwa Primary School where he sat for Primary Leaving Examination. Both schools are in Jinja
In secondary school education, he crossed to the custody of his father and joined Jjezza SS for senior one to three before switching to Nakulabye High School where he finished secondary level.
He after perused a Certificate in Journalism at MBI and currently pursuing a degree in public administration at Kampala University, Ggaba Campus.
About Author