Stanbic Uganda Cup: Savio Kabugo, Bunjo score as Proline FC over comes resilient Mbale Heroes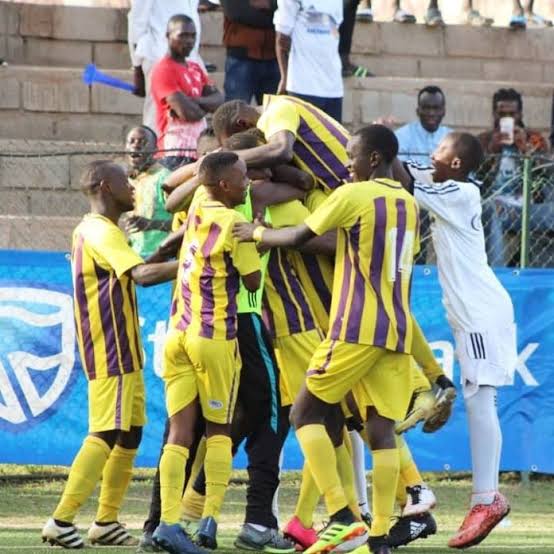 Proline FC registered a 2-1 first leg advantage of the round of 16 tie of Stanbic Uganda Cup against Mbale Heroes on Sunday 2nd May 2021 at Lugogo.
The first half ended a 2-0 in lead for Proline with just a few scoring chances created by both. However, Proline utilized their two won set pieces to make a difference.
Captain Nurdeen Bunjo scored from a penalty mark following a foul play on Rogers Mato in the area by Joel Ayella in the 40th minute of the game.
Two minutes later, lacky defender Savio Kabugo calm slotted the ball into the left low corner of the goal, picked from Sula Ssekamwa's free kick ball after Ibrahim Kibumba foul on Gerald Kirya to earn Proline FC a comfortable 2-0 lead.
Mbale Heroes bounced back into the second half much energized launching endless attracts onto Proline FC.
Jamaldin Bucochera scored a diving header off Ibrahim Kibumba's free kick to give Mbale Heroes an away goal advantage.
In the round of 32, Proline FC eliminated MYDA on 5-4 aggregate score to advance to the round of 16. MYDA won the first leg 3-1 before their demoralizing 4-1 loss to the host in Lugogo.
Whilst Mbale Heroes beat Gadafi 5-4 after penalties. Heroes won 1-0 and lost one 1-0 in the first and second legs respectively to settle for 1-1 aggregate score.
About Author