Ssejjemba defends Double Elimination Pool championship as Mutesi remains flawless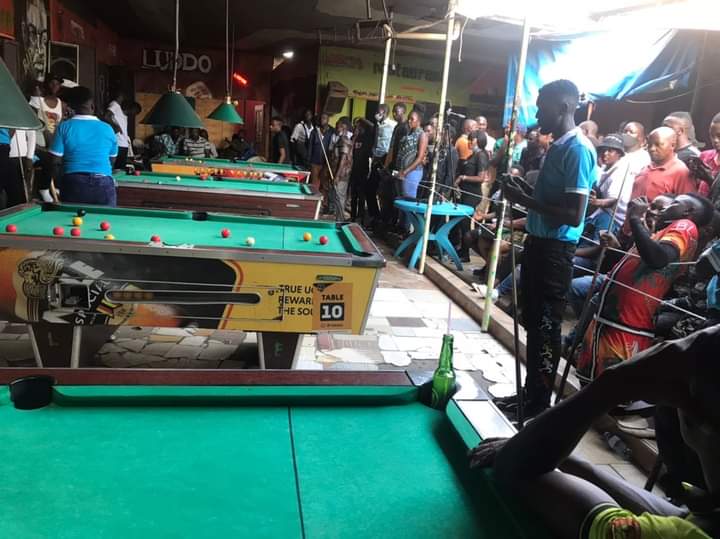 Uganda's Seeds 1 Ibra Sejjemba and Rasheeda Mutesi were last evening crowned champions of the Second edition of the Double Elimination Pool Tournament.
The tournament that featured numerous star shooters was held on Saturday, 9th January 2022 at Upper Volta in Kampala.
The specialty in this event was the short races of Race to four in men and Race to three for ladies from Round 1 to the final in double elimination which meant that Players had to be eliminated twice to exit the tournament.
Despite losing 4-3 to Yudah Ssembuusi in his first life quarter finals, magician Ibra Ssejjemba defeated 6 tough opponents in the second life including Godfrey Settumba, King of the table champ Mansoor Bwanika, Ssembuusi Yudah, Bwire Mustapha and Glorious Sennyonjo(twice) to defend the title he won early last year.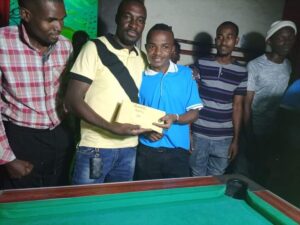 B
This becomes Ssejjemba's second consecutive tournament victory after the embarrassing defeat in Pool Association of Uganda's King of the Table championship 2 weeks ago.
In the ladies category, Rasheeda Mutesi remains flawless with this crown. It became her fourth crown in the last 5 local tournaments.
Mutesi's recent triumph was two weeks ago when she was crowned P.A.U Queen of the Table.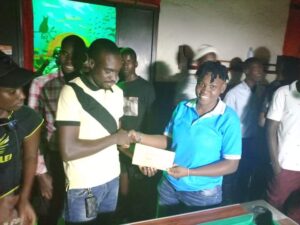 Rasheeda defeated Zaimatt Nabafu 3-2 in the ladies' final to announce herself the Best female player in the country without a doubt.
Despite shining in such tournaments, Ibra's challenge remains how to shine in the big Calendar Ranking events sanctioned and organized by the Pool Association of Uganda as his nemesis Mansoor Bwanika has  untouchable dominance.
About Author