South Africa inflicts second defeat on Uganda at the ongoing U-19 Cricket World Cup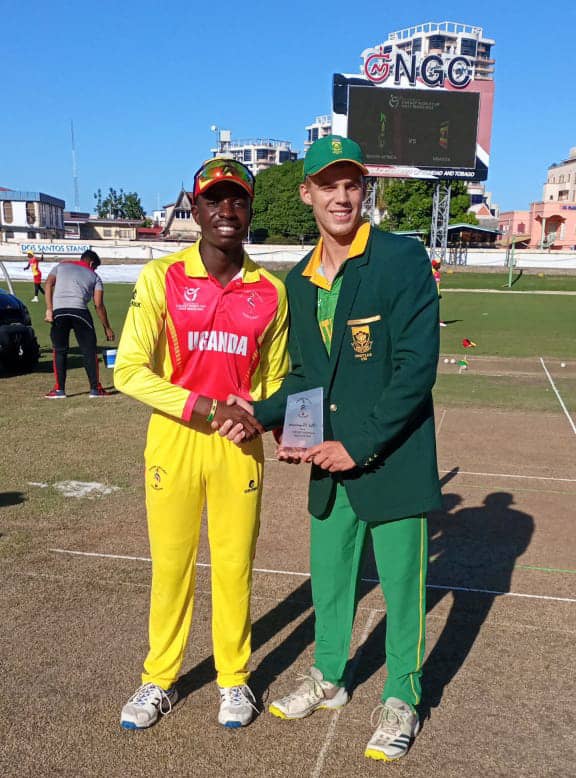 South Africa U-19 were too strong for the baby cricket cranes as they inflicted a second defeat on Uganda at the ongoing U-19 World Cup.
South Africa won the tie by
Uganda who was making a return to international event since last appearance in 2006, lost to Ireland by 39 runs in the opener.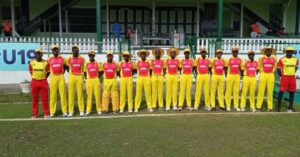 Uganda did a great job with the ball but will curse the chances handed to Dewald Bevis on 0 and 9 as he carried his team's batting with a fluid 104 during today's encounter.
However, the bowling was impressive claiming 9 wickets with Joseph Baguma (1/29) the stand out.
Debutants Ronald Omara and Fahad Mutagana opened the batting for Uganda but the former didn't last long while Fahad managed a decent 16 against the South African high pace.
Isaac Ategeka (29) carried the burden for the team but the chase ran out steam at 110 with a whole 121 still required for the win.
The baby cricket cranes will take a break and return to action on Saturday against power house India.
Author. Denis Musali
About Author