Source of the Nile Half Marathon: Fred Musoba dethrones Abel Chebet as Chesang Doreen retains women crown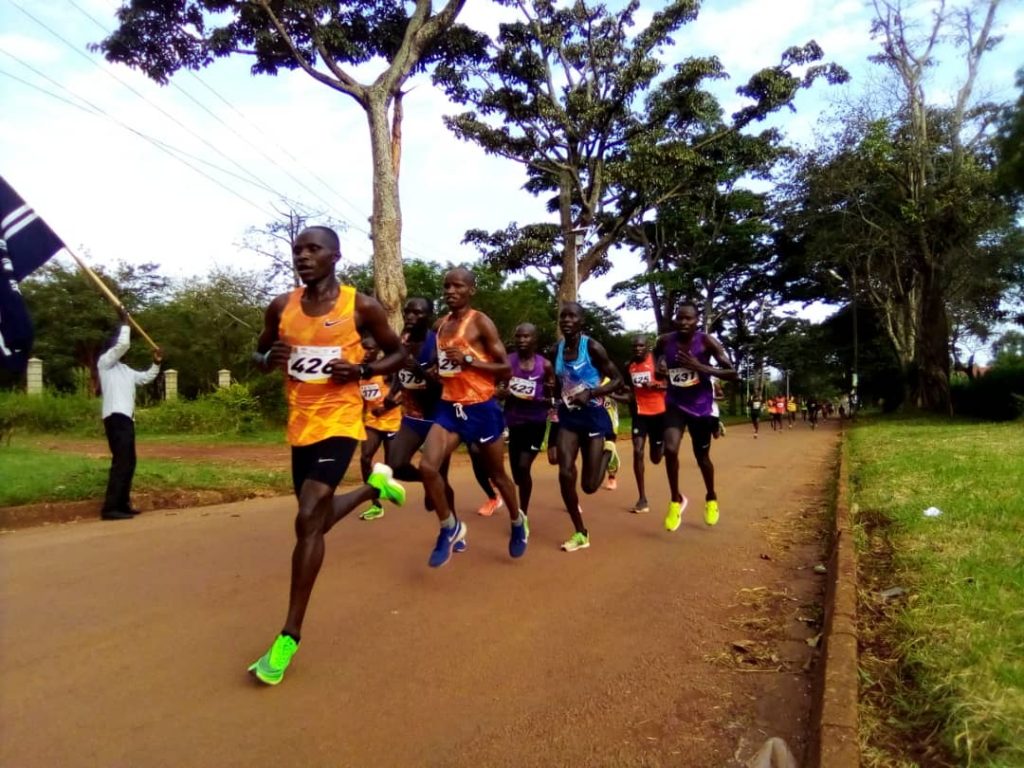 Prisons' marathoner Fred Musoba dethroned Abel Chebet (Police) after winning this year's Source of the Nile Half Marathon held on Sunday 7th March 2021 in Jinja
Abel Chebet who won last year's edition held in February couldn't participate in this year's Source of the Nile Marathon because two weeks ago he participated in the Kilimanjaro marathon and he needed one or two month to relax the body for good recovery.
Musoba who recorded a better time than any other (1:03:14) beat Maxwell Rotich (Arua) 1:03.42, Andrew Kwemoi (Arua) 2:03.51, Stephen Kiprotich (Prisons) 1:04.12 and Victor Kwemoi (Police) 1:04.30 in the second, third, four and fifth positions respectively.
In the women's category, Uganda Wildlife Authority's Doreen Chesang has retained the title while with the best time of 1:13.50.
Chesang beat Doreen Chemutai  (Prisons) 1:14.30, Rachel Chebet (Prisons) 1:14.40, Chelangat Mercyline (Police) 1:15.16 and Chelangat Shauline (Prisons) 1:17.12 who finished second, third, fourth and fifth respectively.
The marathon attracted a total 150 runners both men and women from across the country.
The top ranked marathoners moved away with Uganda shillings 550,000, 350,000, 250,000,  200,000 and 150,000 for the first, second third, fourth and fifth respectively applying to both men and women. 
Results:
Top 5 Finishes (Men)
Musobo Fred (Prisons) 1:03.14
Rotich Maxwell (Arua) 1:03.42
Kwemoi Andrew (Arua) 2:03.51
Kiprotich Stephen (Prisons) 1:04.12
Kwemoi Victor (Police) 1:04.30
Women
Chesang Doreen (UWA) 1:13.50
2: Chemutai Doreen (Prisons) 1:14.30
Chebet Rachel (Prisons) 1:14.40
Chelangat Mercyline (Police) 1:15.16
Chelangat Shauline (Prisons) 1:17.12
About Author