SEE TV takes over as KCCA FC shirt sponsor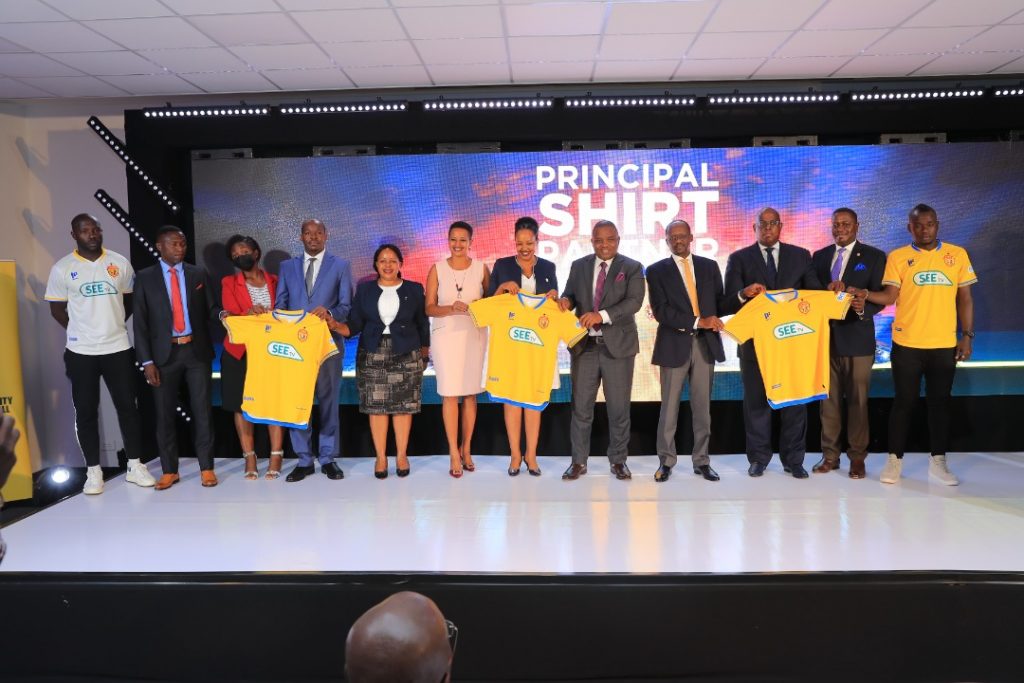 KCCA FC has announced SEE TV as Main Shirt Sponsor for the period of 2021-24.
SEE Tv will occupy the front middle shirt space of the KCCA FC shirt.
According to KCCA FC CEO Anisha Muhoozi, this partnership will see the club moving forward in all aspects.
"I would like to thank everybody that has been part of the process that birthed this marriage between SEE TV and KCCA FC."
"We are looking forward to very many great things together. Don't Blink," Muhoozi said.
Due to this partnership, SEE TV will henceforth host the weekly KCCA FC TV.
SEE TV is a Ugandan Television targeting the aspirational average young Ugandan, creating relatable content that is informative, engaging and entertaining; featuring unique packages in News, Business, Edutainment, Lifestyle and Sports.
About Author