Remembering Uganda's Slain Sports Personalities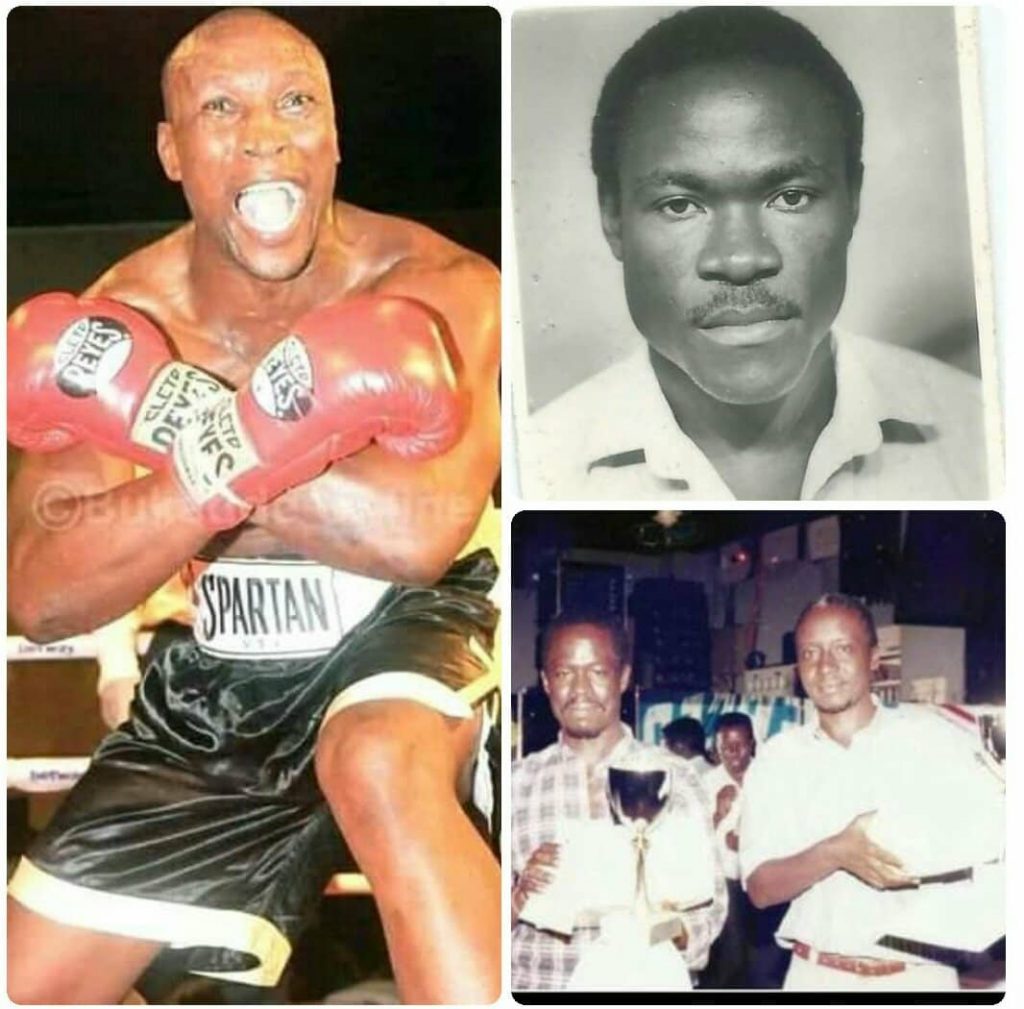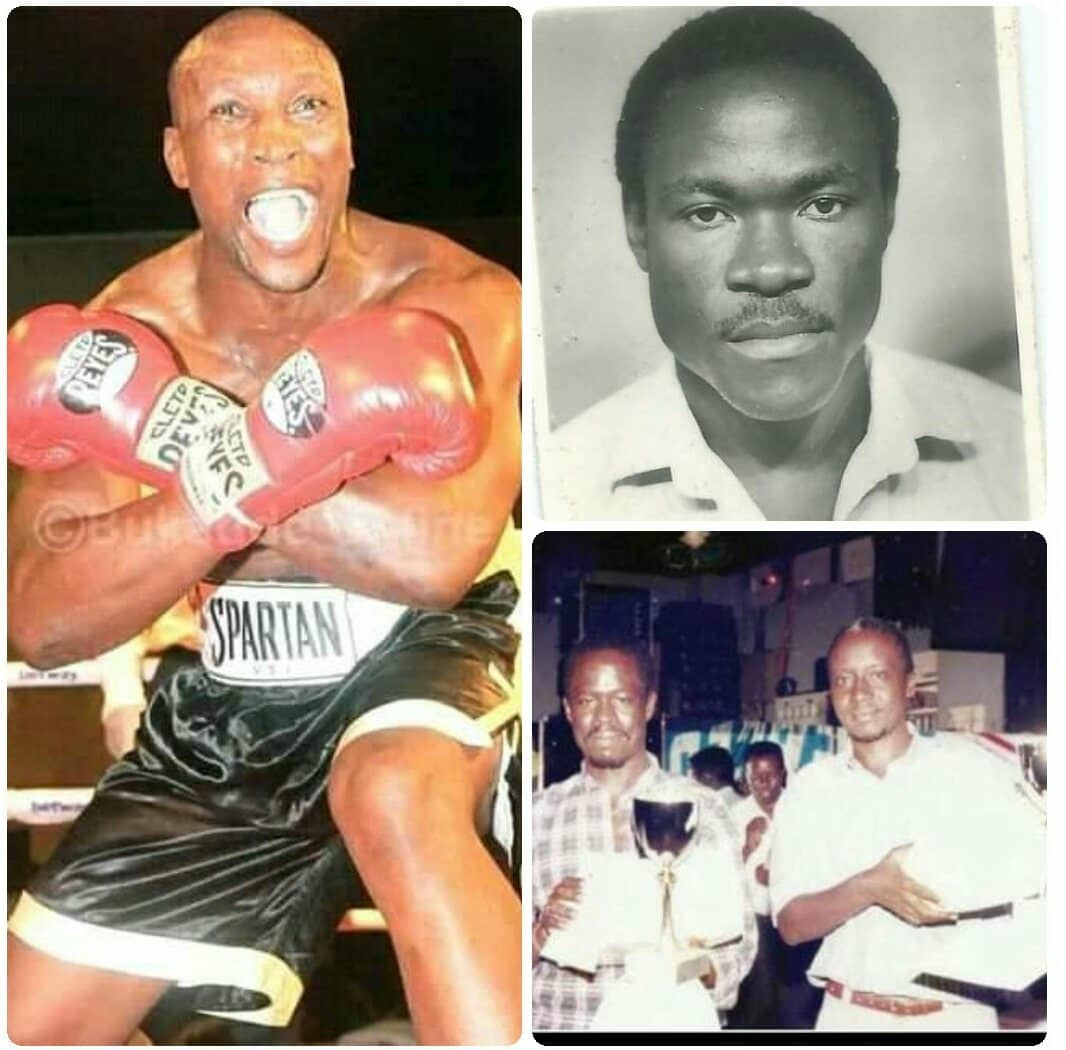 Hassan Badru Zziwa writes
Isaac Senyange aka Mando or Zebra, a renowned pugilist, was gunned down on December 30, 2020 by security operatives. The motive of his assailants is yet to be known but while addressing the nation in his New Year message, President Yoweri Kaguta Museveni promised to the nation that he will personally investigate the matter to its logical conclusion.
The stoutly built boxer was a member of the national amateur boxing team, The Bombers, during his prime career days. As the country is still grappling with his death, I made a quick perusal through my records to remember top sports figures that were killed by trigger-happy gunmen.
FRANCIS MUWONE
He was a remarkable defender in the later sixties and early seventies with Police FC. Despite his failure to win any major silverware, Muwone's contribution to the cops side has never been questioned. It was in September 1973, when the nonsense player was locked up at Public Safety Unit, Naguru where he was brutally killed.
ISMAIL KIGGUNDU
Many pundits labeled Kiggundu as light and slow, yet somehow, he compensated all with an intricate art of game reading and is widely viewed as one of the most stylist defenders in Ugandan football. Kiggundu was a star defender with Uganda Cranes and Express FC in 1975. He was kidnapped by unknown people and his body was dumped at Bukesa with bullet wounds.
MEDDIE LUBEGA
The former Simba FC and Uganda Cranes defender was kidnapped in 1981 and since then he has never showed up. In October 1981, Lubega was summoned to Uganda Cranes, preparing for the Cecafa Cup. One morning as he was waiting for a taxi at Najjanankumbi along Entebbe road, security operatives bundled him in a waiting vehicle and he was never seen again. Lubega also played for Masaka Union and was a brother to former Uganda Cranes stars, Moses Ndaula and Sulaiman Kato.
KENT LUTAAYA
The towering footballer was featuring for Kampala City Council(KCC FC) at the time of his kidnap and subsequent death. It was in November 1982 during the East and Central Africa Senior Challenge Cup held in Kampala when the towering defender was picked at Nakivubo stadium by security operatives and since then he was never seen again. Lutaaya was young brother to retired UPDF's Brig Andrew Lutaaya.
FRED GENZA
Fred Genza was a boxing coach with KCC Boxing Club. He was gunned down at his residence in Naguru estates in 1984 just a few days upon the team's return from Germany. The motive of his assailants was not known but they took off with his property including a new music system he had just bought from Germany. Genza groomed top boxers like Charles Lubulwa, John Mugabi, John Munduga, Geoffrey Nyeko and John Siryakibbe, among others.
STEPHEN KYESWA
Then came April 13, 1984 when Kampala City Council FC secretary Stephen Kyeswa was gunned down on Yusuf Lule road along Uganda Golf Club. Kyeswa, who was also KCC principal assistant town clerk, was a humorous person who was popular among KCC players and fans due to his openness.
ISMAIL TABAN
On July 27, 1985, Bank of Uganda football team and Jinja-based Tobacco FC featured in a morning league game at Nakivubo stadium. But few minutes inside the second half, UNLA soldiers led by Tito Okello stormed Kampala as Milton Obote II government was overthrown. The soccer fans had to flee in different directions as gunfire filled the air. Each Tobacco player had to find his way back to Jinja. In the process, Ismael Taban, Tobacco's fast winger, was killed having been given a lift in a vehicle that contained fleeing soldiers; the vehicle was showered with bullets which left many occupants dead.
KARAMA OKELLO
Karama Okello had exquisite technique, searing pace and strength. He did pretty much everything for Kilembe Mines FC and later Nile FC. He was a key striker in Nile's outfit that lifted the league title in 1980 but a knee injury affected his career in 1984. Upon retirement, he worked with Uganda Breweries as welfare assistant where he worked until October 1985. The stocky former marksman was gunned down in Gulu where he had gone to visit his family.
SHABAN MWINDA
For all the great promise he had, the career of Shaban Mwinda, one of Ugandan football raising stars of the 1980s was cut short when he was gunned down in October 1985 at just 24 years old. Nicknamed Shashi, he played for Uganda Cranes, NIC and SC Villa. On the fateful day of October 10, he met a gunman who asked him to surrender his bag and belongings but before he could respond, he was shot twice. He called for help and good Samaritans rushed him to Nsambya hospital but on October 12, 1985, he passed on.
PAUL OLYA
Paul Olya was a solid defender and one of the most recognized players in the Jinja-based Nile FC side which won the 1980 National Football League title. Cool-headed and disciplined, the 25-year-old was a towering figure on the pitch and played with so much elegance. He was a victim of crow-bar assault. He was returning at his residence in Ambacot Estate, Jinja but few meters before reaching his home, he was stopped by unknown thugs who roughed him up and finally hit him with a crowbar and died instantly in October 1985.
DR KAMULEGEYA
In May 1989, the former Kampala City Council FC secretary and club physician was murdered by unknown gunmen at his home in Kisingiri Estate, Mengo. It was sheer cold-blood murder. The late Kamulegeya was a jolly man who loved his job and his club.
GERALD KIDDU
The motor rally ace was shot dead on May 15, 1997 under mysterious circumstances at just 40 years. His death shocked motor rally fraternity in the country but to this day, no concrete evidence has been brought forward to bring his assailants to book.
ABBOT SEBULIBA
Sebuliba a lawyer by professional, was a powerful SC Villa official who was shot and fatally wounded at Lugogo By-pass and the gunmen took off with a large sum of money. He was rushed to Mulago hospital where he was operated but he finally passed away on September 25, 1989. At the time of his death, he was a member of board of directors of Uganda Commercial Bank (UCB) and executive director of Oscar industries Ltd. He also served as Fufa general secretary as well general secretary of National Council of Sports.
MOSES NSEREKO
The brutal murder of the then Fufa general secretary Moses Nsereko on the evening of September 15, 1991, sent cold shivers and shock waves amongst the Uganda football fraternity particularly KCCA supporters. Nsereko, a former KCCA FC and Uganda Cranes talisman, was gunned down by unknown gunmen at Wampewo flats in Kololo. Nsereko's domineering influence transcended the pitch to the technical bench up to the Fufa's top hierarchy. Since his death, his assailants have never been brought to book.
hbzziwa@observer.ug
The author is The Observer
operations director.
About Author