Rashid Kawawa shares experience on Fufa Big League victory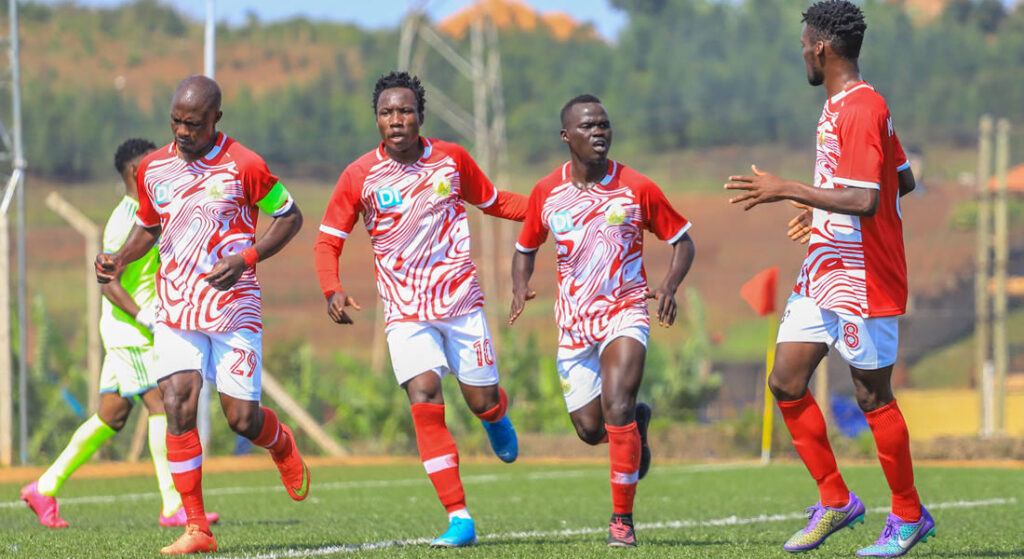 Midfielder Rashid Kawawa  confessed it's a privilege to cause impact after scoring a goal that gave the Leopards the Big League trophy in a 1-0 victory over Tooro United on Tuesday.
Kawawa scored a decisive goal that helped claimed the trophy for Arua Hill SC.
"I am thankful to the Almighty God, the Chairman, the technical team and fans," he said before adding.
"It's a great privilege to play a final, be resourceful and impact the game and I feel blessed about it."
"Scoring in a final doesn't come easily but I have practiced that during the training."
"I built the confidence to strike when chance appears."
"Today, it became a reality and I am just out of words to really fully express the feeling inside," Rashid Kawawa added.
The 20-year-old struck in the 22nd minute to give Arua Hill a deserved victory, consequently equaling the tally of senior strikers Caesar Okhuti and Alfred Leku who both already notched five goals in the season.
Rashid Kawawa's first four goals were against Paidha Black Angels.
He bagged a brace at Bar Okoro in the last fixture of the first round.
Kawawa did the same at Barifa in the last fixture of the regular season.
About Author