Pilsner/UPL Awards: Kisala Beat Simbwa to be Crowned Coach of December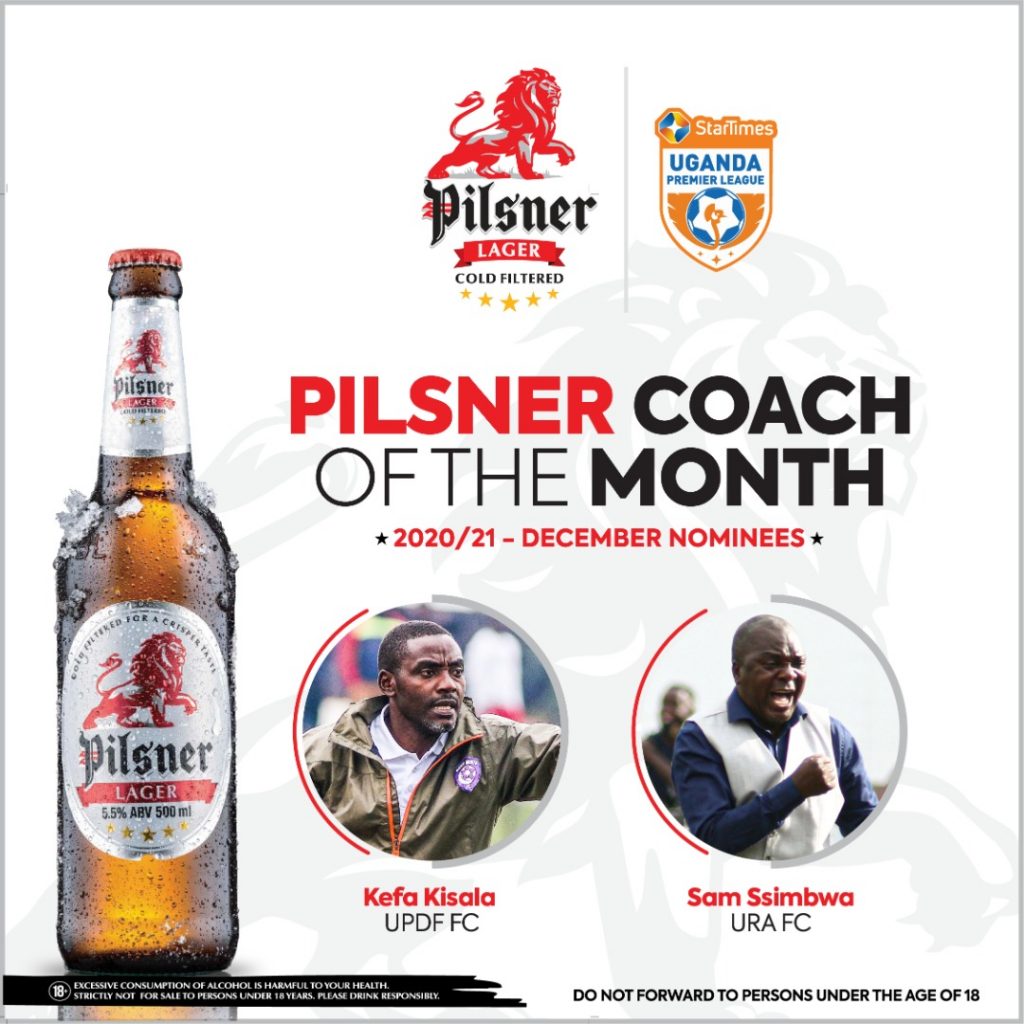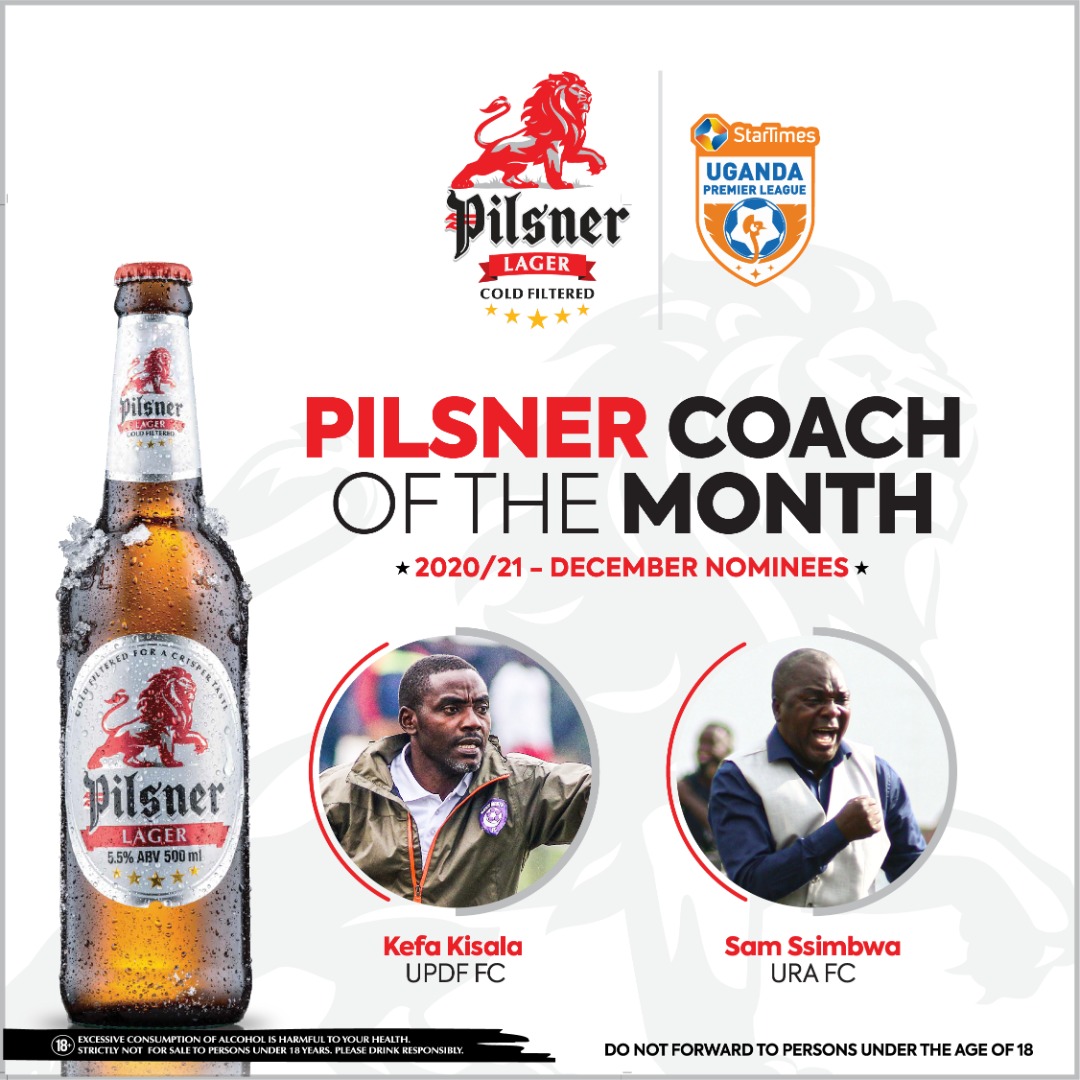 UPDF FC'S Keefa Kisala beat URA FC's tactician Sam Simbwa to be crowned the Pilsner Uganda Premier league monthly coach of December. The announcement was held on Tuesday 5th January at Kati Kati Restaurant in Lugogo.
The two were nominees for coach of the month of December. This was based on their sublime performances in the five 2020/21 season match days in the month.
Keefa Kisala's UPDF lead the league with 12 points after their sublime start that ensured four wins and a loss.
UPDF beat Busoga United (3-0), Kitara (5-1), Bul FC (2-1) and a 1-0 win against Police FC. Kisala's UPDF lost 1-0 to Kyetume FC.
Kisala won the accolade with a cash prize of 1,000,000 Uganda shillings.
"I appreciate that I have won this award but most of this success is attributed to the management, technical staff and players. As a newly promoted club, this is a great motivation to us.
Our initial target was to finish in the top five and the chase is still on. I call for more focus with the entire team as we move to greater heights." Kisala.
URA FC under Sam Simbwa, have won three and drawn two in their five games of the season to remain unbeaten.
Simbwa drew 1-1 and 0-0 to Mbarara City and Bright Stars respectively. URA FC's three wins came against SC Villa (2-1), KCCA FC (2-1) and 2-0 over Bul FC.
This is the fourth time Sam Simbwa to appear on the podium of these awards and has won once in January 2019.
KCCA FC's Brian Aheebwa who is the current leading top scorer with 7 goals and two assists in five games, was named the player of the month beating Ben Ocen and Brian Kalumba.
Police's Ben Ocen scored six and an assists after five matches compared to UPDF's forward Brian Kalumba who netted five.
However, Kalumba suffered inconsistence disadvantage over Aheebwa and Ocen who have consistently scored a goal almost in every game.
Kalumba's four gaols came in their (UPDF) 5-1 win against new comers Kitara and a penalty gaol in Busoga United 3-0 win for UPDF.
About Author