Pepsi University Football League: UMU, Bugema face off in quarter final return leg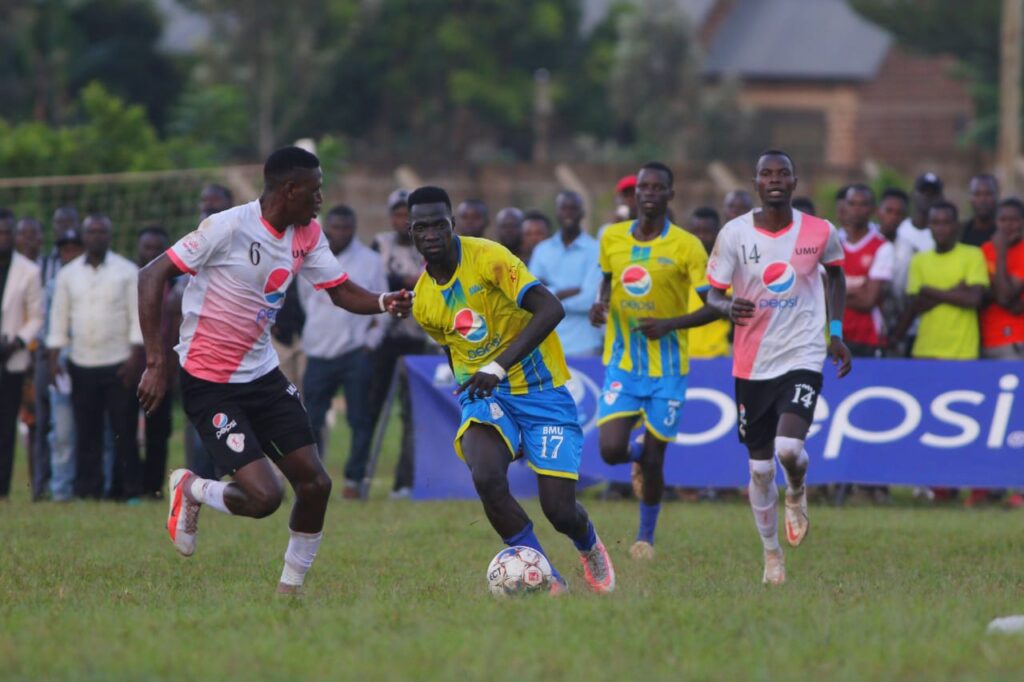 First leg result: Uganda Martyrs (1) vs (1) Bugema
Return leg: Uganda Martyrs Vs Bugema 
Tue 4th October
3pm, Nkozi
There is still all to play for as former champions Uganda Martyrs University host Bugema University for the second leg of their Pepsi University Football League quarter-final tie.
The two sides drew 1-1 in the first leg at Bugema and meet again in a do-or-die affair at Nkozi on Tuesday 4th October 2022 at 3:00pm.
Uganda Martyrs' head coach Kisuze Eric is hopeful that his side's 100% home record will be helpful as they face a determined Bugema side.
"It was not easy getting a draw away at Bugema as they are a very strong team and have a good coach. But fortunately we not only drew but were able to get an away goal," Kisuze said.
"This season we have won all our games at our home and so we are looking forward to hosting Bugema and finishing the job a home. It won't be easy and anything can happen but we are going to give it our best and I believe we shall win," Kisuze added.
For Bugema University the game is a must win affair having failed to get victory at home in the first leg.
"We are well prepared and I expect we shall have a better game than we had in the first leg," Bugema coach Nyanzi Medhi said.
"We are going to give Uganda Martyrs a hard time at their home ground and we are going to come up with a win," Nyanzi added.
Whichever team qualifies will join St. Lawrence University in the semi-finals after they beat Kampala University 5-1 on aggregate in their quarter-final tie.
Other Pepsi University Football League quarter-final ties shall continue as follows:
Thursday 6th October
UCU (0) vs (0) Nkumba
Tuesday 11th October
MUBS (2) vs (1) Kyambogo