P.A.U announces change of venue and dates for 2021 Grand Open Championship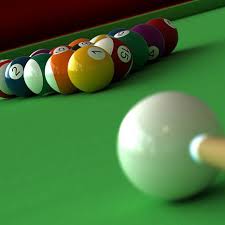 Pool Association of Uganda (P. A. U) have today 5th March 2021 confirmed change of venue and dates for the forthcoming Grand Open championship.
The local organizing committee members of have decided to shift the event from the initial proposed venue Capital Pub to Pot it Sports bar in Najjanankumbi.
The committee also increased the longevity of the championship from two to three days. Initially, the tournament was to run from Saturday 20th to Sunday 21st March.
However, it's now confirmed to start on Friday 19th to Sunday 21st March.
"For factors beyond our control, the Executive Committee of the Pool Association of Uganda has resolved to change the host venue of the above tournament from Capital Pub to Pot it Sports bar- Najjanankumbi.
Our relationship with Capital Pub remains good and we hope to work with them in the near future. For now however, Grand Open shall be hosted at Pot it Sports bar, located at Stella-Najjanankumbi along Entebbe Road. We have also resolved to hold action for 3 days, therefore the event shall cue off on Friday 19th March through to Sunday.
While we apologize for any inconveniences this change may cause in your planning, we are doing it to streamline the Championship more efficiently in the new normal, as we proceed with plans to secure our own home. Please proceed with the registration exercise, we look forward to serving you to the best of our ability." Reads the statement released.
The tourney's draws shall be held on 17th instead of 18th March immediately after the end of registration on 15th.
This will be the first Pool event in Uganda since the cancellation of the 2020 events due to the outbreak of COVID-19.
About Author