New Namboole Board Inuagurated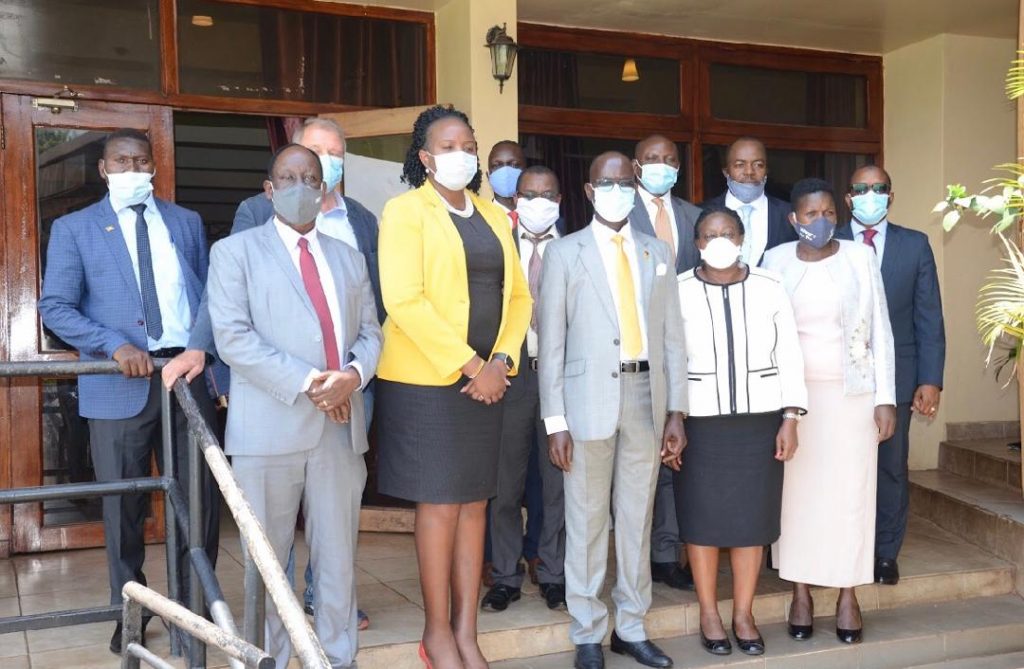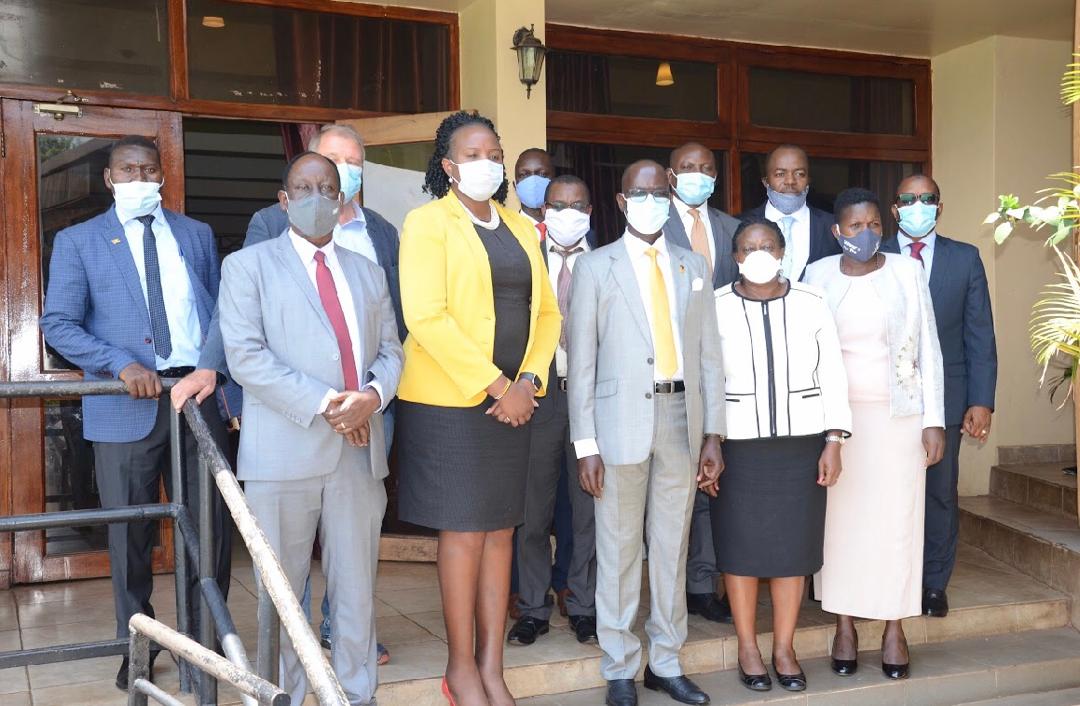 The new board of Mandela National Stadium limited has today been inaugurated at Cooper Chimney restaurant in Lugogo by the state minister for sports Honorable Hanson Denis Obua.
The board with immediate effect took up roles after its appointment and announcement on 9th September 2020 and will serve till 2023.
Under Rosette Lubwama Kebba (chairperson) and members Achidri Mustapher, Godfrey Wamani, Anne Abeja, Mark Namanya, Veronica Mukyala and Jimmy Ebil Ssegawa, the inaugurated board is destined to encounter floods of problems that have crippled Namboole for decades.
The stadium is currently sunk in an ocean of problems which include the poor standards that led to it's disqualification by CAF and FIFA from hosting international games, mediocre funding from government, encroachers on it's land among others.
The inauguration function was attended by the commissioner for physical education Omara Apiita Lamex, Karl Gunter Lange (Special Presidential Assistant in the Ministry of Education and Sports) and all the members of the new board among others.
Rosette Lubwama Kebba's committee takes over from Aldrine Nsubuga, Rosette Lubwama Kebba, Sam Bua, Simon Kidega, Victoria Kakooza, Ezra Kanyana and David Nkojjo who served off their term.
About Author