Netball World Cup: 11 dropped as Mugerwa trims She Cranes to 20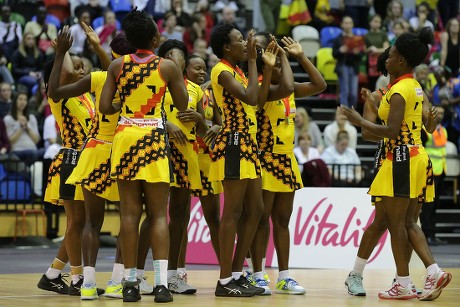 She Cranes coach Fred Mugerwa has trimmed the squad to 20 players ahead of a residential training camp starting on Monday, 5th June 2023.
A total of eleven (11) players were dropped after a non residential that has run for over a month at Kamwokya.
The dropped players include shooters, Zam Sera (NIC), Godlive Aguti (UPDF), Harriet Amoding (Weyonj),
Peace Proscovia (Storm Surrey, UK) and Stella Oyella (Sirens) are also out of the 20 man squad date to Injuries.
The other dropped players include midcourt players Malisera Akello  (Prisons), Victoria Nantumbwe (NIC) and Penlop Amiya (NIC)
Defenders Bashira Nassaazi (UCU), Flavia Nalule (Police), Tausi Mumena (Prisons) were also dropped.
Former St. Noa captain and KCCA shooter Mercy Batamuriza made her maiden cut into the the last 20 from which the last 12 shall be selected.
The She Cranes will take part in the forthcoming Netball World Cup. The Vitality Netball World Cup 2023 will take place in Cape Town South Africa from the 28th of July to the 6th of August 2023.
Shooters
Irene Eyaru (captain) (KCCA)
Mercy Batamuriza (KCCA)
Mary Nuba (Lightning UK)
Namulumba Christine Kango (Prisons NC)
Shadia Nassanga (KCCA)
Kabendera Asinah (Weyonje NC)
Mid court
Sarah Nakiyunga (NIC)
Annet Najjuka (KCCA)
Joyce Nakibuule (Prisons)
Norah Lunkuse (KCCA)
Lillian Achola (Weyonje NC)
Margret Baagala (NIC and Assistant Captain)
Defenders
Asingo Viola (Prisons NC)
Hanisha Muhammad (KCCA)
Nakitto Christine (KCCA)
Stella Nanfuka (Prisons)
Kayeny Privas (NIC)
Nassaka Shakirah (Weyonje NC)
Shaffie Nalwanjja (KCCA)
Kadondi Faridah.(Weyonje NC)
About Author