Motor Sport: Am fully back-Lwakataka after his triumph at Mbarara rally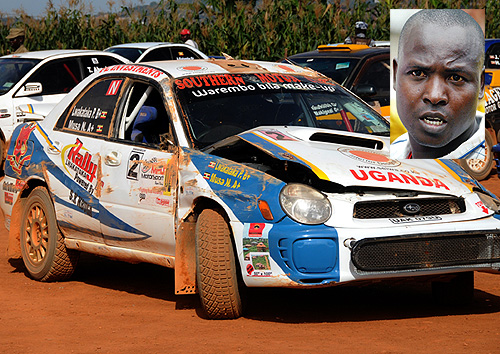 Author: Frank Kaheesi
Two-time National rally champion Ponsiano Lwakataka wins the 2022 season opener,Rukaari-Lake Mburo Mbarara rally.
Co-driven by Paul Musaazi in a Subaru Impreza N12B, the 'Amanyi Ga Bantu' crew fought their way to victory from their third place of day one, posting event fastest time of one hour 32 minutes 33.42 seconds.
Tables turned around when Lwakataka resumed the lead of the rally when he won the 44.3km Muhangi stage, as earlier leader Arthur Blick Junior in Mitshubishi EvoX bowed out in same stage due to an engine knock.
"Am fully back, out to contend for 2022 title," said Lwakataka.
The longest stage named after Late African Champion Charles Muhangi, also saw the crew of Duncan Mubiru and Musa Nsubuga roll their Subaru GBV as they fought a time deficit of over 15 minutes, they acquired for not running the last two stages of day one.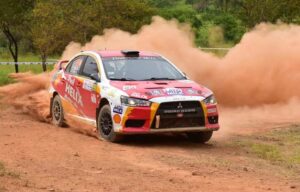 Another Shell-sponsored crew of Ronald Ssebuguzi and Anthony Mugambwa that had survived the fast, and stretchy Muhangi stage, saw their exist when they broke one of front ball joint in stage six.
Great showcase was witnessed between rookie Mark Lubega son to legendary rally driver Charlie Lubega 'Marcalena' against the surviving old boys Fred Kitaka, Sordo Aine and Edward Kiruma, who beat him off the 2-4 positions, though he had tamed them in most day-two stage runs posting impressive times.
Next event on block is the Eastern Motor Club organized rally, set for March, 2022.
About Author