Micho focuses more on Cranes' attack as Uganda prepares for World Cup qualifiers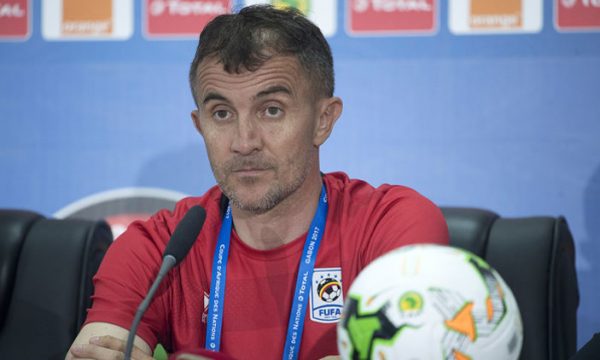 Uganda Cranes head coach Milutin 'Micho' Sredojevic claims that his emphasis now is to sharpen his attack at Cranes team.
Micho's Cranes is preparing for the upcoming FIFA World Cup Qatar 2022 qualifiers.
"It's now a full house of players and in order to make ourselves ready, to be physically fit, technically effective and competitive we are combining all these things in order to be ready for international assignments we are heading to," Micho said before adding.
"If you want to write, you need to know the alphabet, if you want to play there is this cooperation of two players."
"There are certain movements which have been a problem with us, recognizing that we don't have variety of effective attacks in order to be much more dangerous for goal."
"Our last goal was scored by Halid Lwaliwa against South Sudan in November 2020, it looks critically that we need to look more dangerous going forward."
Uganda will hold a couple of international friendly matches for the Uganda Cranes, all in preparation for the FIFA World Cup Qatar 2022 group E match against Kenya in Nairobi.
Uganda plays Kenya away on 2nd September 2021 and will host Mali on 6th September 2021 at the St Mary's Stadium, Kitende before taking on Rwanda.
About Author