Mbarara City beat Soltilo Bright Stars in the season opener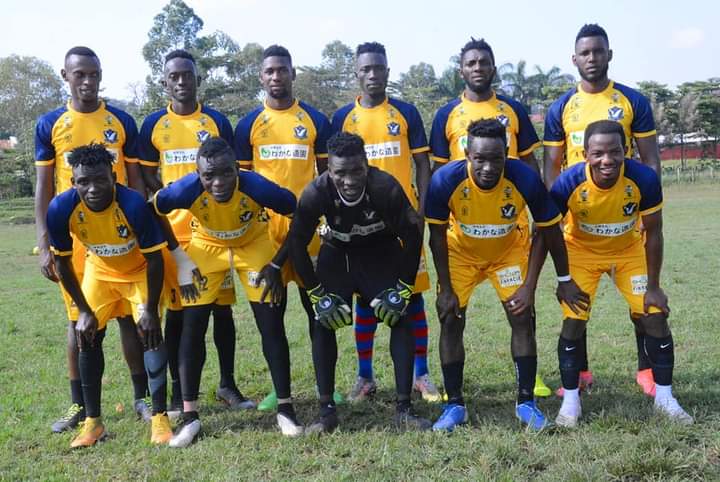 Mbarara City FC beat Soltilo Bright Stars 3-0 in a league opener held at Kakyeka Stadium in Mbarara on Friday 15th October 2021.
Forward Karim Ramathan, Henry Kitegenyi and Solomon Okwalinga each scored once for the Ankole lions to register maximum points in the opener.
The visitors Soltilo Bright Stars earned a consolation from Nelson Senkatuka.
Mbarara City FC 3-0 through Henry Kitegenyi in 33 minutes play earned a deserved lead before Karim Ramathan quickly doubled it in the 39th.
Only two minutes (47th) into the second stanza, Solomon Okwalinga headed home an Othieno swung cross to seal the Ankole lion's 3-1 victory.
Soltilo Bright Stars' skipper Nelson Senkatuka pulled one back for the visitors from the spot after a Hillary Mukundane foul on forward Joseph Janjali in the 50th minute.
Despite a demoralizing defeat in the season opener, Soltilo Bright Stars boosted their squad with 13 new faces like Nelson Senkatuka, Ivan Irinimbabazi, Dennis Kaka Omony, Derrick Emmanuel Were, Matthias Lothar Okwalinga, Richard Luyima, Hassan Matovu, Issa Bugembe, Shamuran Kamya, Kushida Kazuto, Fiat Cleophas and Medi Kyeyune.
About Author