Masaza Cup: Bainamani retained as 2023 rules and regulations committee named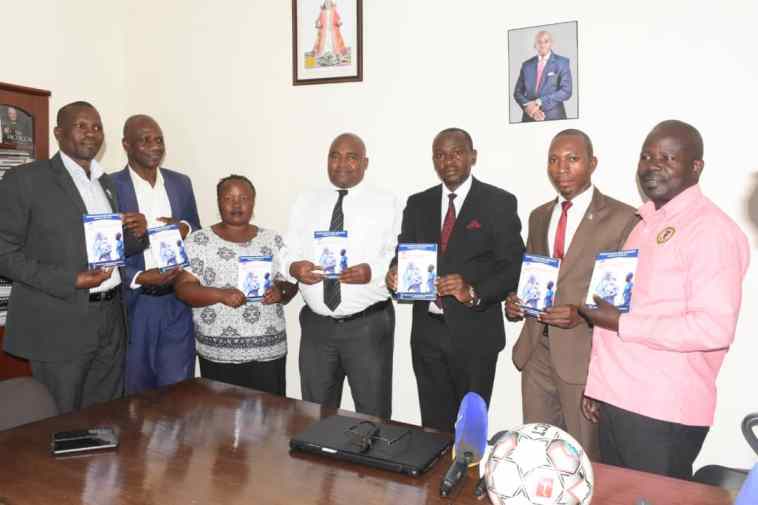 Uganda Premier League CEO Bernard Bainamani has been retained as the chairman of the Masaza Cup rules and regulations Committee.
The Committee was launched by the minister of sports and Leisure Buganda Kingdom Henry Ssekabembe Kiberu at his office in Mengo
Harunah Kyobe is the vice chairman and Sadam Ssebuyira the General Secretary.
Andrew Mukisa Walakira, Gladys Zawedde, Dan Mwanje, Festus Kirumira and Joseph Kirumira are the other members on the committee
The committee has been given two weeks to do all the necessary amendments.
Bainamani who has served on the committee since 2018 has welcomed the new members on board,
"We welcome the new members on board and on behalf of the committee we promise to do the best in the given time."
"We shall greatly focus on the targets of the competition, the strategic plan of the Kingdom, emphasising on the sponsors plus the stake holders we promise to consult all the rules and regulations governing the game of FUFA, CAF and FIFA."
"Displine issues will also be key so that the Masaza Committee does not so many challenges as regards rules and regulations."
Buddu lost to Busiro 2-1 to clinch their first ever Masaza Cup tournament championship.