Masaza Cup 2021: Buganda Kingdom starts tourney preparations, eight appointed to make amendments and reforms in rules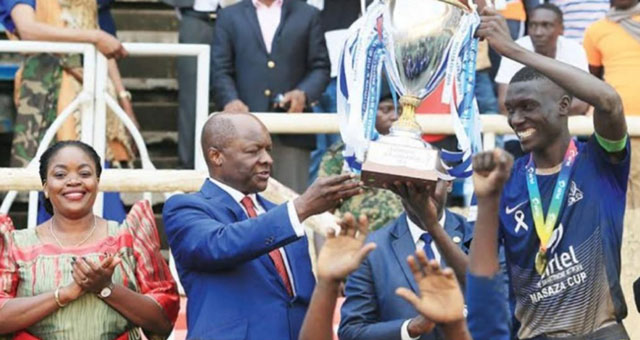 Early this week, Buganda Kingdom through the ministry of Youth, Sports and Recreation appointed a eight man committee to make amendments and reforms in the rules to run the 2021 Masaza Cup tournament.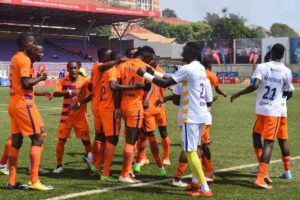 The appointed committee is to be chaired by the Uganda Premier league CEO Bernard Bainamani Bampayire and Festus Kirumira as it's secretary.
Former KCCA FC forward and legendary Frank Kyazze, Vipers SC director Haruna Kyobe, Ruth Nalwanga, Daniel Mwanje, Richard Kirabira, and Simon Nsubuga are members of the appointed committee.
"This committee is tasked to come up with right ideas to help us organize this year's edition.
It's to be the second time to organize this prestigious tournament during the COVID-19 time where no fans access stadiums.
During the last edition, only COVID-19 testing was mandatory but this time vaccination is to be a must and this committee is expected to guide us on that matter.
Most importantly, we expect the committee to come up with ideas on how Masaza teams can gain self sustainability as we draw our focus onto income and expenditure." Masaza Cup organizing committee chairman Sulaiman Ssejjebgo.
Due to COVID-19 restrictions, this year's edition of the most prestigious local football tournament in the country is expected to take last year's format of play and set to kick off early December.
The all time champions (5 trophies) Gomba are the defending champions after a convincing 3-1 win against the noisy neighbors Buddu in the final held on Saturday 6th March 2021 at St. Mary's Stadium in Kitende.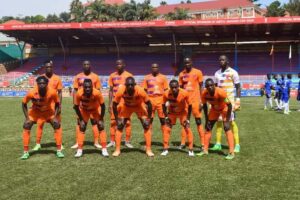 The tourney's top scorer and currently a SC Villa signing Charles Bbaale, George Kaddu who also joined Wakiso Giants and Fred Gift (SC Villa) scored for Gomba.
Currently a purple shark, Titus Ssematimba scored for the 2016 winners Buddu.
About Author