Long Serving custodian Fatumah Matovu out as She Corporates name travelling contingent to Njeru.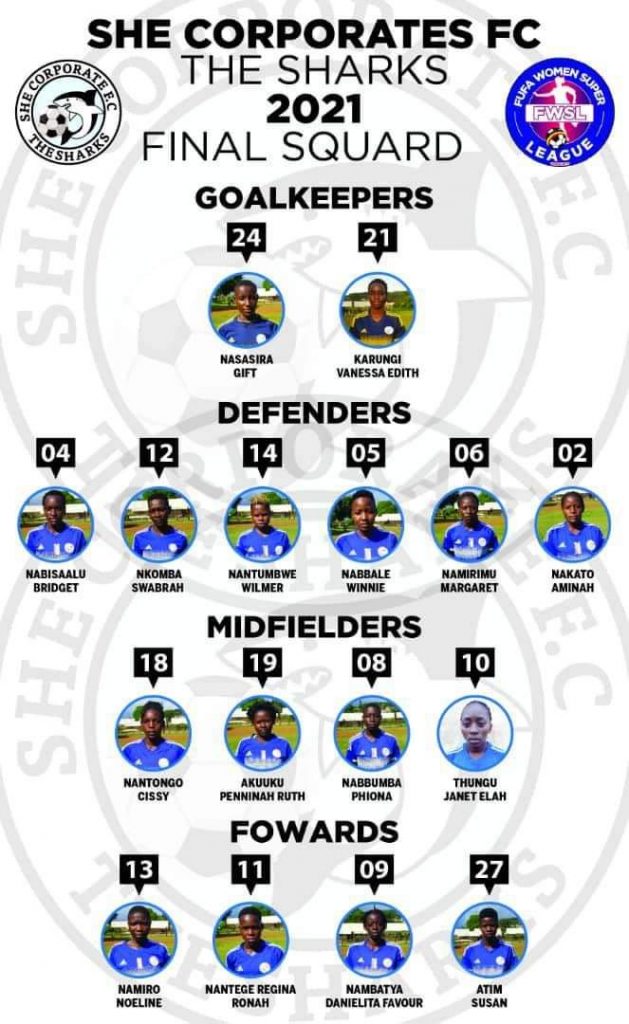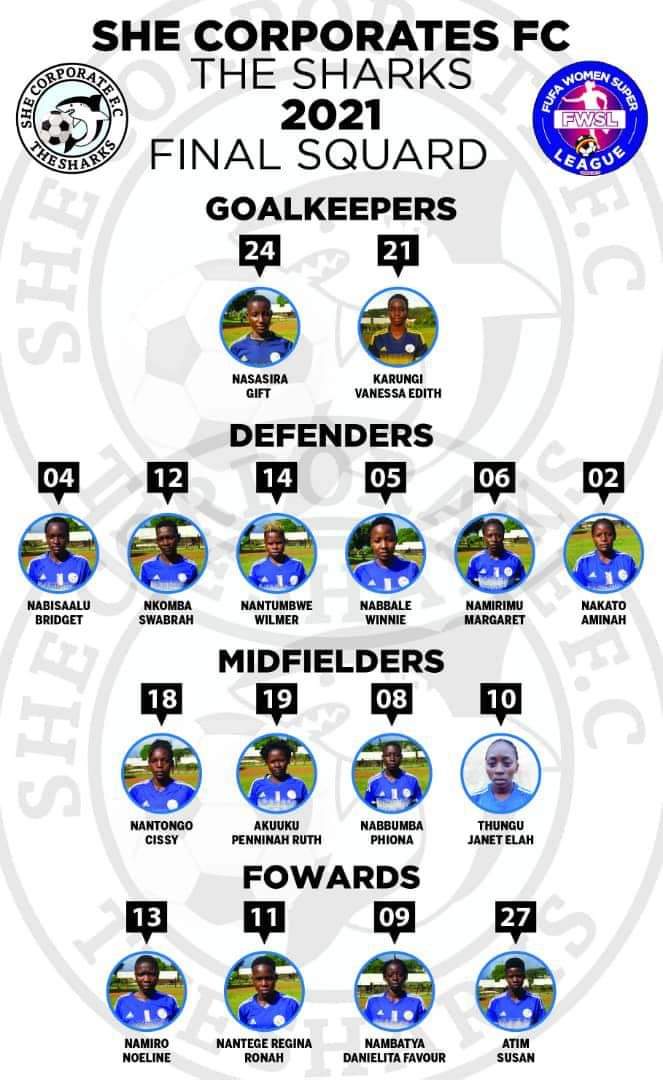 She corporates have named their travelling contingent to FUFA Technical Centre, Njeru to compete in the FUFA Women Super League in Group B.
Long Serving Goalkeeper Fatumah Matovu who joined the team in 2016 was left out as two new players were added to the squad.
Custodian Gift Nasasira and Margret Namirimu are the new player who made the final squad.
Sixteen players and four officials are the trustees who will participate and compete for Corporates in the league.
Head coach Zzinda Ali who is to be assisted by Hassan Ali with team doctor Harriet Nalugwa and team manager Kakulu Mathias are the officials to travel to Njeru.
The contingent undergone covid-19 tests  on Saturday 24th April 2021 at FUFA House, Mengo at 8am.
The following day on Sunday, the team will travel to FUFA Technical Centre, Njeru to prepare for their Group B games.
Full squad
Goal keepers
Vanessa Edith Karungi, Gift Nasasira
Defenders
Swabrah Nkomba, Wilmer Nantumbwe, Winnie Nabbale, Margret Namirimu, Aminah Nakati
Midfielders
Cissy Nantongo, Peninnah Ruth Akuuku, Phiona Nabumba, Janet Elah Thingy
Forwards
Noeline Namiro, Regina Nantege Ronah, Favour Nambatya, Suzan Atim