Kasingye vows to never watch games due to egotist Ugandan football administrators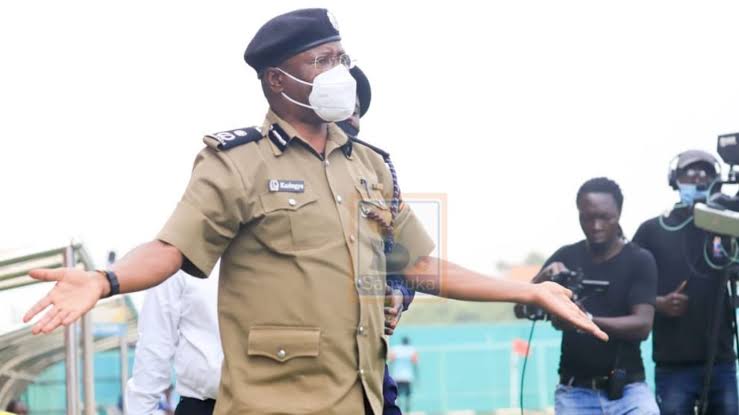 Police football club chairperson AIGP Asan Kasingye vowed never to turn up to any stadium in Uganda to watch a football match.
Kasingye pronounced egotism in Uganda's top football administrators is a tapestry that covers all the evil in Uganda football and it has booted out many serious football investors from the industry.
Kasingye revealed this during a local sports talk show "Manya Emizanyo Gyaffe" aired at 88.5 Super FM Sunday 14th March 2021.
"I Asan Kasingye will never turn up to watch any football match at any stadium in Uganda." Kasingye said before adding.
"Many serious football investors like Mandela, Ben Missaga, Franco Mugabe etc have been kicked out of the industry because of the top football administrators' hubris."
"Their egotism push them to ban, suspend and fine football investors at club level who are victimized by the system the way I was slapped a fine to a tune of 2,500,000," he added.
Kasingye further advised FUFA that there are a lot of repeated errors in football that need to be rectified if the country's football brands are to compete at the same levels with the West and North African countries' brands.
"There are a lot of repeated errors for years that need urgent rectification if we're to compete at the same levels with the West and North African countries."
"Dialogue is a better approach to solve the long time mess. However, their (FUFA) reaction to the errors is egotism exhibited through bans, suspensions and fines."
Kasingye went ahead to inform listeners that he has evidence in audio form for different referees asking for bribe from different club chairpersons ahead of their respective Uganda Premier league ties and this at times has pushed the FA to change sets of referees prior to the assigned games.
"I have evidence of referees asking for bribe from different club chairmen ahead of their respective games."
"The most recent was an incident was a game between Police and Kyetume when a referee mistakenly called the league chairman instead of Kyetume's asking for bribe and whole set was changed.
The same scenario happened when we were going to play Vipers SC where the whole set was changed at the very last minute." he further added.
Background
It all started on 19th February at St. Mary's stadium in Kitende when Kasingye stormed the pitch from the stands to protest against goalkeeper Derrick Ochan's dubious red card.
He (Kasingye) further posted several rants about the incident on social media accusing Vipers of compromising referees with cash hand-outs to help them win games.
After while on 4th March, FUFA Referees Disciplinary Panel rescinded the red card in a game Vipers SC won the game 3-2 but the red card was the turning point. Prior to the moment, Police FC were leading 2-1.
About Author