George Senkaba strikes Ndiga to maiden Bika football trophy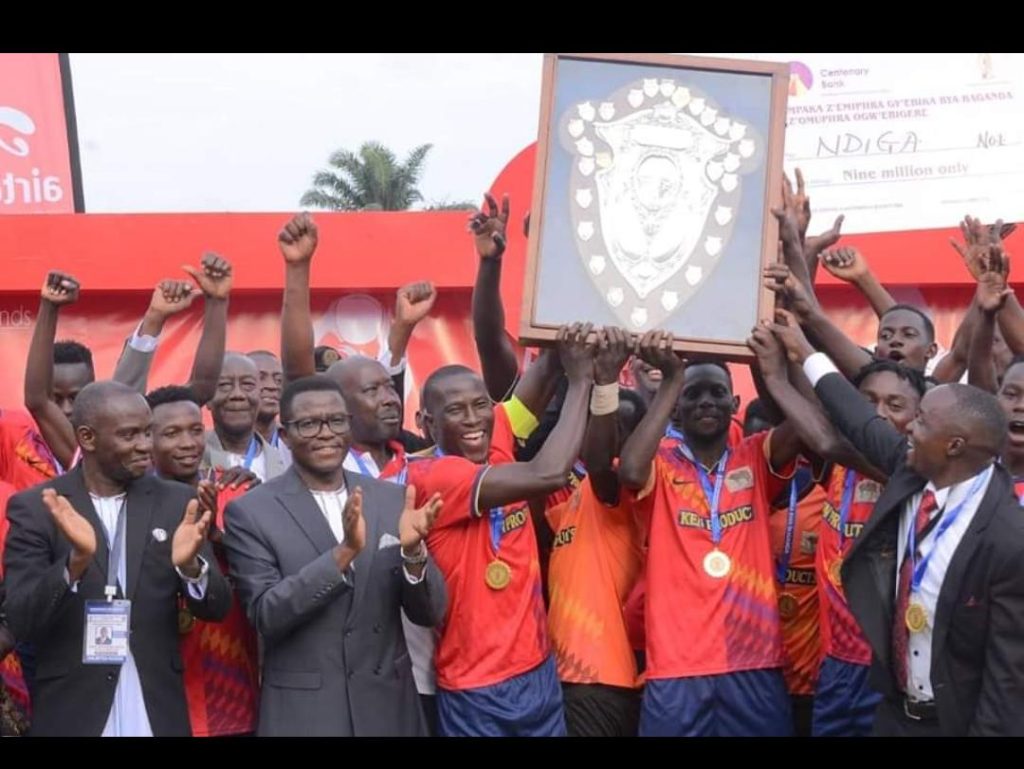 Ndiga clan defeated Lugave clan 1-0 at Muteesa II Stadium Wankulukuku in the Bika Bya'Baganda Football tournament to clinch their maiden championship.
The champions got their winning goal in the 62nd minute through Kitara FC's George Ssenkaba walking away with nine million shillings.
Lugave upon finishing second they took home seven million Uganda Shillings
In the third play off Ffumbe defeated Kkobe 4-1 thanks to Anwar Ntege who bagged a hat trick and Muhammad Senoga for scoring for Patrick Kimuli's coached side.
Kkobe's only goal was scored by Muhammad Nsereko.
The third and fourth clans got five and three million shillings in football respectively
In Netball Ngeye defeated Mmamba Namakaka 37-35 in a highly contested final
The winner in Netball was awarded with seven million shillings and the finalists got five millions.
The third play off game was between Nnyonyi Nyange and Mamba Namakaka and was won by Nnyonyi Nyange 46-43
Nnyonyi Nyange took home three million shillings and Lugave got one million shillings
About Author