Fresh Dairy Games: It continues to rain goals as girls football hit day two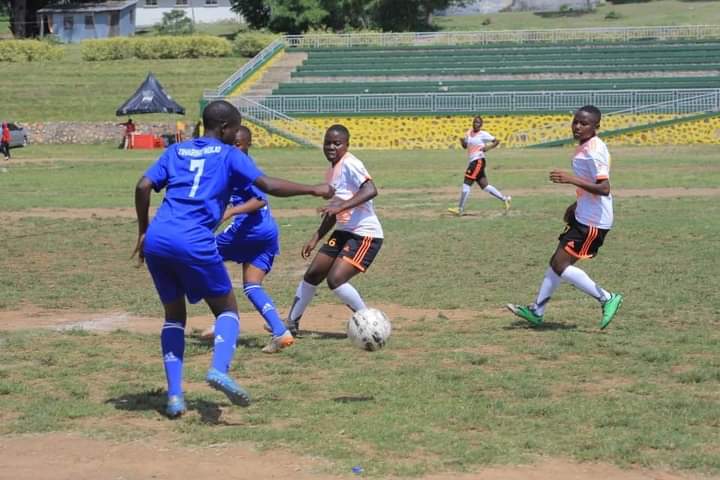 Defending champions St. Noa, Kawempe Muslim, Taggy High School, Rines SS Ryakasinga CHE and Amus College have spiced day two with incredible performances at the ongoing Fresh Diary Secondary Schools Games in Mbarara.
After their statement win against Masaka SS in the opening day, St. Noa Girls Secondary School-Zana have continued with their fine run with another convincing 4-1 victory over Moyo Stars SS in day two.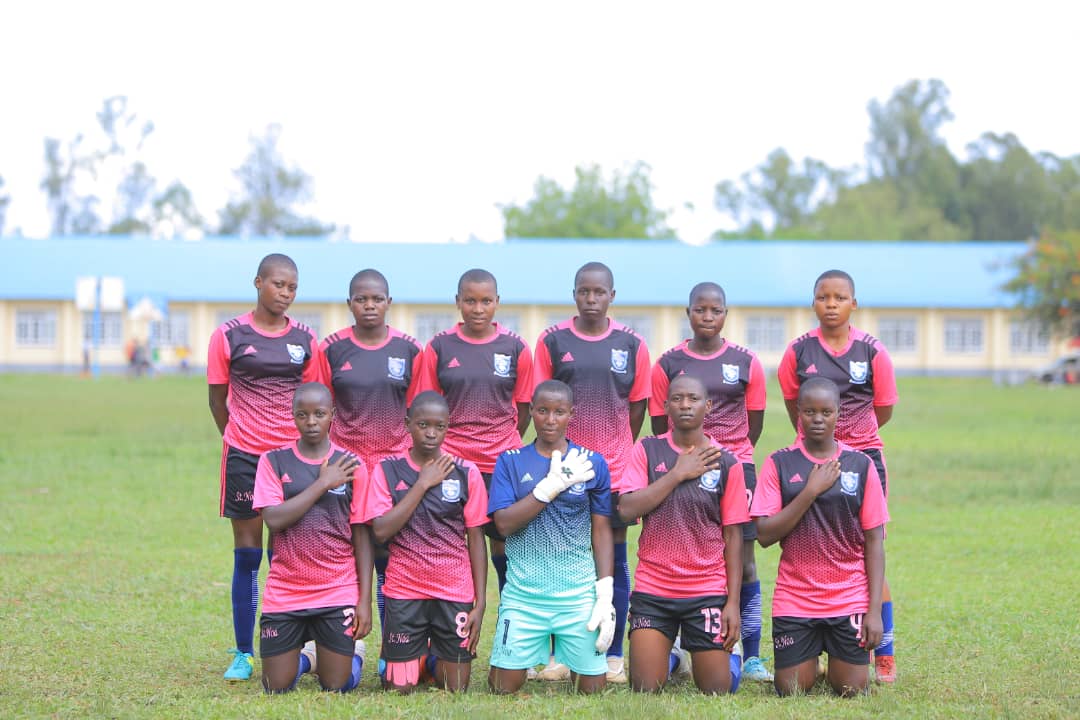 Forward Sylvia Kabene was on target twice, Esther Babirye  and Nancy Mandera with a goal each as the Zana based side registered their second consecutive win in Mbarara.
Women football hub Kawempe Muslim have labored past Western region side Sheema in a slim 1-0 win.
Crested Cranes midfielder Hadijjah Nandago scored the all important sole goal for the all time champions Kawempe to register a second successive win.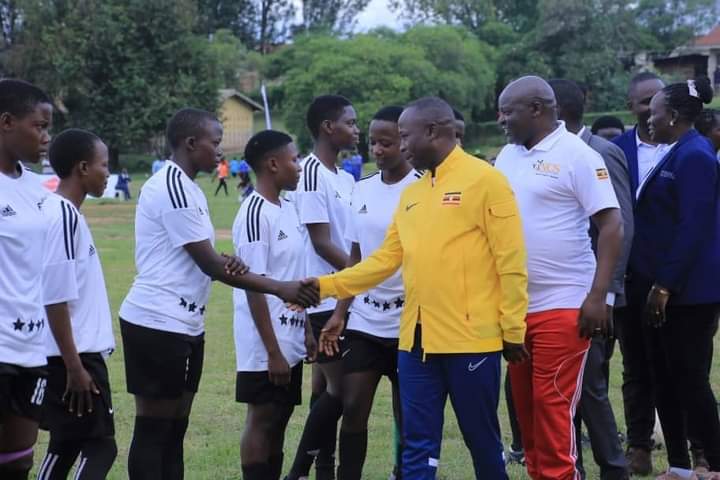 Two time Wakiso district champions Taggy High School bounced back from day one slip with a 7-0 win against Kiyingi Memorial.
The Entebbe zone champions were held to a 1-all draw by Boni Consili Girls Vocational School in day one.
It continued to rain goals as Rines SS-Wakiso, Ryakasinga CHE thumped Christ School (Bundibujjo) and Ngora High School respectively by a similar 7-0 score.
Registering the second highest score of the day, Panyadoli SS bounced back stronger from the opening 4-0 loss to Kawempe Muslim with a 6-0 win against Moroto High School.
Day two selected results.
Noa Girls Secondary School-Zana 4-1 Moyo Stars
Masaka SS 0-2 Boni Consili
Taggy 7-0 Kiyingi Memorial
King of Kings 2-0 Bishop Comboni
Mukono Parents 3-1 Gadafi Integrated Academy
Rines SS 7-0 Christ School
Ryakasinga CHE 7-0 Ngora High School
Amus College 3-0 Bugisu High School
Panyadoli SS 6-0 Moroto
Kawempe Muslim 1-0 Sheema
About Author