FIFAU20WWCQ: Uganda shown exit door following humiliation by Ghana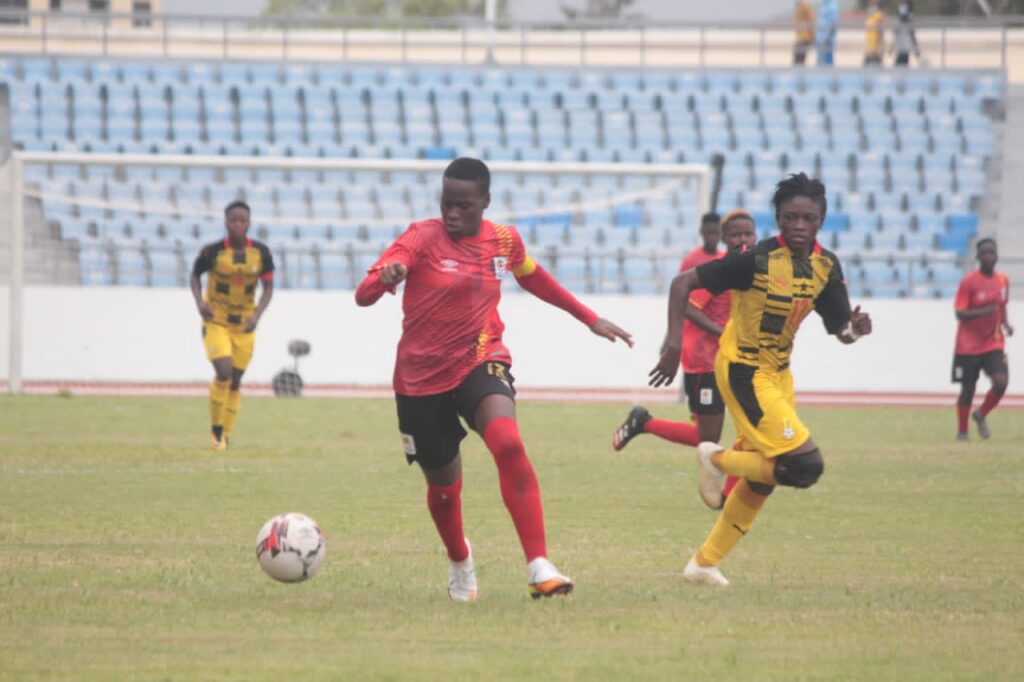 Uganda's hopes of qualifying for the 2022 FIFA U20 Women's World Cup came to an end following a heavy 5-0 defeat by Ghana at cape coast stadium in Kakumdu in Ghana on Saturday evening.
Evelyn Badu, Abdulai Salamatu, Rahama Dafa and Baduwa Doris were on scoresheet for the West African nation.
The result means that Ghana won the tie on 7-1 aggregate won following a 2-1 at St. Mary's Stadium, Kitende in the first leg.
Ghana will now face Ethiopia in the fifth and final round of the African qualifiers.
Ethiopia registered a 2-0 victory at home over Tanzania in Addis Ababa on Friday.