Express' Ssebagala vows to give his all at every opportunity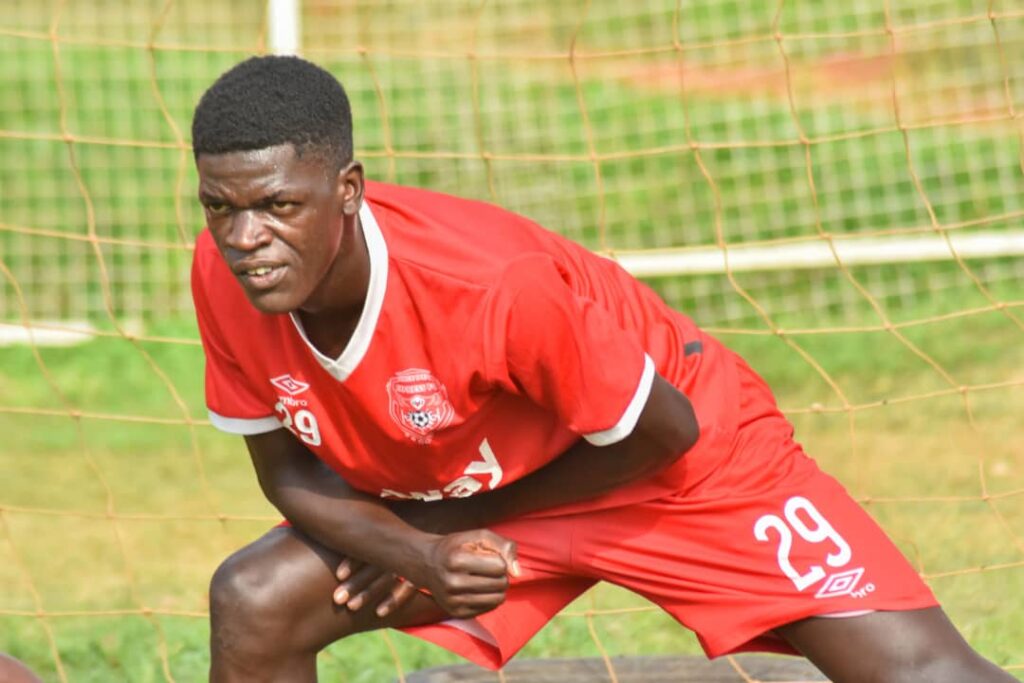 Express FC midfielder Enock Ssebagala insists that he is giving everything on the pitch whenever he gets the opportunity.
Ssebagala who joined Express FC at the begining of this season is yet to start a game for the Red Eagles but featured twice both from the bench.
"I have managed to come off the bench twice this season (both away games Vs UPDF FC and Onduparaka FC) and I believe I've given my all," Ssebagala said before adding.
"There's alot of competition in the squad so you simply have to wait for your opportunity but it has to find you ready and sofar I am glad I've repaid the faith," he added.
Ssebagala came off the bench during Express' one-all stalemate with Onduparaka FC but unfortunately he was sent off and Express FC finished the game with ten men.
"I came on and did exactly what the gaffer told me to do unfortunately I was sent off towards the end of the game, I feel terrible that I can't help the team but it's what it is and I'll wait until I bounce back, for me I am ready to always help the team win whenever I get the opportunity," he added.
Ssebagala will now miss two games as the Red Eagles face Mbarara City FC at home and URA FC away.
About Author