Erick Kambale scoops Express FC player of the month for November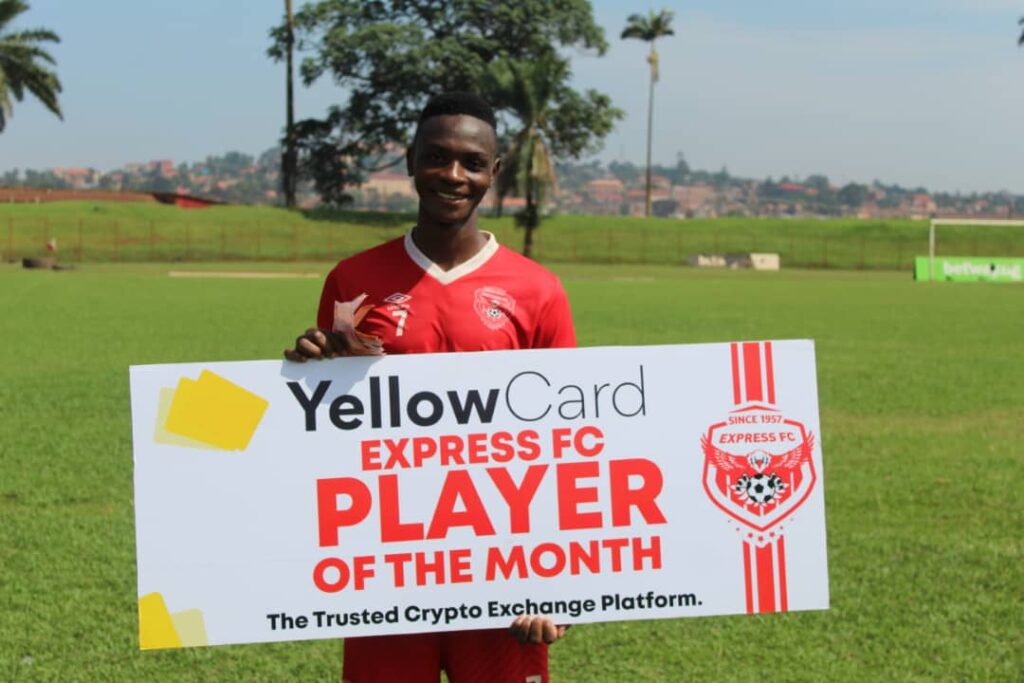 Express FC forward Erick Kambale has been voted player of the month for November.
To win the award, Kambale beat midfielder Yaya Mahad Kakooza and defender Deus Bukenya.
The lanky forward polled 62% of the vote while Yaya Mahad and Deus Bukenya managed 25% and 22% respectively.
The voting which is cast by the fans on the club's Facebook and Twitter social media accounts sees the winner walk away with Ugx 200,000shs from sponsors Yellow Card, a crypto exchange platform.
What he said
"It's a fantastic gesture to be voted as the Yellow Card Express FC player of the month for November, these awards mean a lot to us as players and motivate us to keep performing better," Kambale said.
"I also want to appreciate Yellow Card for the timely support and the fans who voted for us. I just wanted to mention that we're preparing well ahead of Saturday's game and we want to earn maximum points," he added.
Kambale was on hand to assist Godfrey Lwesibawa's goal away in Arua as the Red Eagles managed a point during the 1-1 draw.
He also scored against Wakiso Giants FC as Wasswa Bbosa's charges earned their first home league win of the season.
About Author