Done Deal: A Trio Joins Bugiri De School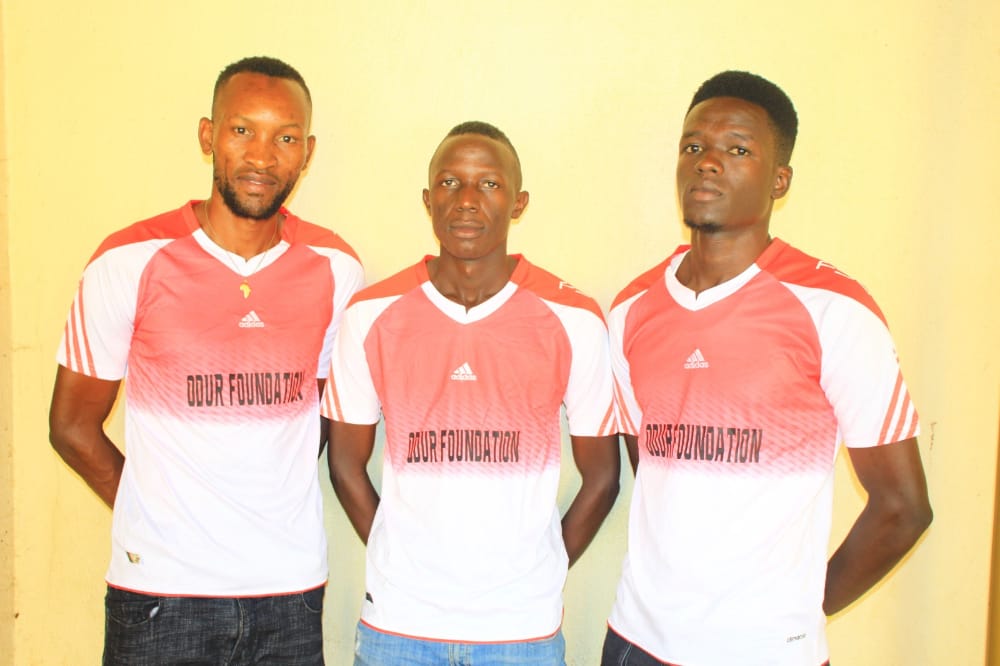 By: Kayiira Jackson
The Eastern Regional league Club, Bugiri De School FC, confirmed the signing of three players on a two-years employment contract each.

On Saturday, 22nd August 2020, is the date, the Nile group (Eastern Regional League) club confirmed the acquisition of three players in defender Nsubuga Emmanuel Phillimon, attacking midfielder,Balaba Isa and Mugwa Rajab, the defensive midfielder.
After confirming their new recruits,tactician Ikoba Affan asserted that the trio got attracted to the team because of its last season performance.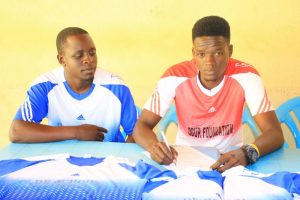 "Basing on the club's last season performance, these players have been attracted to join us." Ikoba said before adding. "I promise that next season we shall be perfectly and playing well."
"So I appreciate and welcome the new players who have joined us." Ikoba asserted.
The defensive midfielder, Mugwa Rajab after signing, asserted that he is to do his best to take Bugiri at the next level since its the 'most supported' club in Eastern region.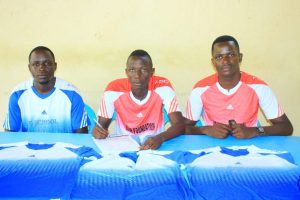 " I am very happy to join the most supported club in Eastern Region and Uganda at large.
" I promise you that next seasons we shall work very hard to reach the highest levels of competitions in Uganda's league."
In the same sentiment, his counterpart, Nsubuga Emmanuel said;
" I am happy to join Bugiri De School and we promise to serve the team,we shall fight tooth and nail to qualify the club to the Big League."
In Eastern region, Nile group, Bugiri De School finished in the third with 25 points before COVID-19 pandemic which led to premature end of football calender.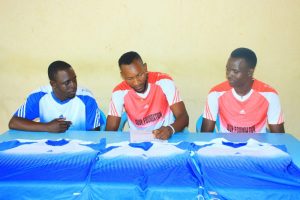 " I am much privileged to sign with Bugiri , I will first of all thank coach Ikoba Affan together with the management for giving me the opportunity to work with them.
" I promise to put what is enough for the club to put it on the top flight. Because it will not be very easy like the previous season but still we shall see that we shift to the Big League as the champions." Balaba Isa promised the club management after his unveiling.
Brief profiles of the unveiled trio.
Balaba Isa was born on 09 July 2000. He was born at Danida, Walukuba/Masese,Jinja.
He was born to Mr Balidawa Hassan and Ms Nabukwasi Samanya.
Isa played for clubs like Danida Fc, Uganda Martyrs,and Eriana Fc.
He attended schools like Masaka secondary School, Standard High School Katera,Masese Co and Aisha Memorial School.
Balaba in Masaza Cup Tournament,he played for Buwekula Ssaza,Luuka and Bunha Ssaza.
He is good at heading, passing and dribbling, his joining at Bugiri De School is major.
About Author