Denis Rukundo Renews Marriage With 'Teargas Firing Experts'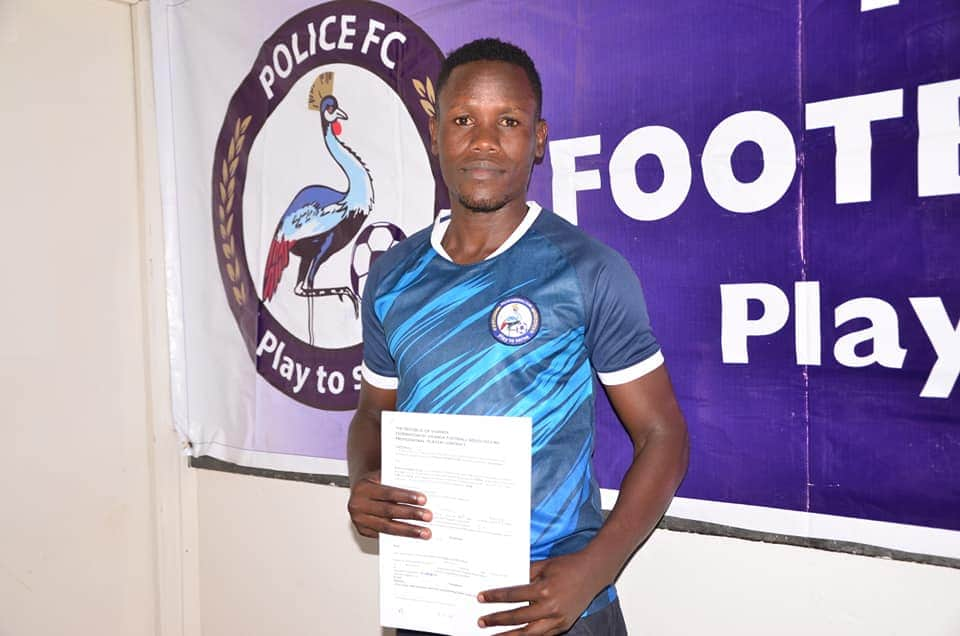 Ahead of anticipated 2020/21 Uganda Premier League tough season, the football wing of 'teargas firing' experts, Uganda Police, have renewed Denis Rukundo's for next two years.
According to the official statement from the Uganda Police Football Club, the defender who joined them at the eve of last season, has extended his contract by two years.

"Dennis Rukundo has extended his stay with The Cops for the next two years. The right full back made the commitment on 29/9/2020 at Kibuli Sports Department Office." Uganda Police stated on their Official facebook page.
The former KCCA FC right back after renewing his contract, he revealed why he did so;
 "I am glad to renew my acquaintances with this historic club, we had a tough season but we are looking forward to putting the team where it belongs."
His head Coach and soft-spoken tactician said " It's a pleasure to have acquired the services of Rukundo again. He is a good player with experience and personality. Its great having him on board."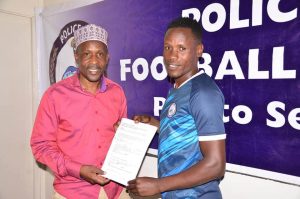 Rukundo played for The Cops last season after he was released by APR in Rwanda and this will be his second season with the club.
He previously played for Maroons Football Club for four season s, Saints FC and KCCC FC.
Rukundo joined Johnson Ondogo who also extended his stay by two years.
Police have already acquired the services of experienced midfielder, Tony Mawejje and goalkeeper Thomas Ikara.