COVID-19 Testing Fees Outcry Dominates NCS, Sports Federation Meeting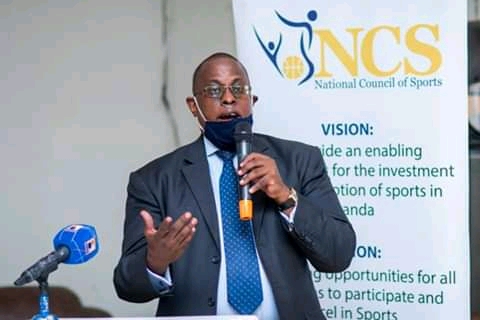 National Council of Sports convened an urgent meeting with all sports federations in the country to forge smooth way of resuming low risk sports and look into the challenges ahead.
It's during this meeting, COVID-19 testing fees outcry from different federations surpassed other items on the agenda. A compulsory 240,000 shilling per test has worried many sports administrators and appealed for the government hand.
Donald Rukare, the National Council of Sports chairperson confirms the fee is a burden and looks forward for simplicity before resumption.
"The testing fees are high but, our heads are up as we look for help from all possible angles. We plan to meet authorities and all stakeholders to solve the challenge", said Rukare.
Last Sunday, H.E. Yoweri Kaguta Museveni announced the resumption of Sports in the country during his address on the status of COVID-19 pandemic.
The announcement however, came with numerous hard conditions which included the testing of athletes every after a fortnight, adopting residential camps for athletes and officials, playing behind closed doors and ban on indoor games.
The meeting also confirmed that all resolutions taken must be followed by the sports fraternity as listed below.
1. All sports federations must have a clearance from National Council of Sports (NCS) and other relevant authorities like Police and Ministry of health.
2. Proof of testing. The testing must be done every after two weeks.
3. All national teams with engagements must be in a residential camps to avoid mixing with the public.
4. NCS shall confirm the readiness of federations in terms of facilities and preventive measures on inspection.
The meeting was attended by the acting General Secretary of National Council of Sports (NCS) Titus Tayebwa, Uganda Olympic Committee (UOC) president William Blick, Grace Abal who represented the Commissioner for Physical Education and Sports, Donald Rukare the chairman National Council of Sports (NCS) and federation presidents/representatives.
About Author