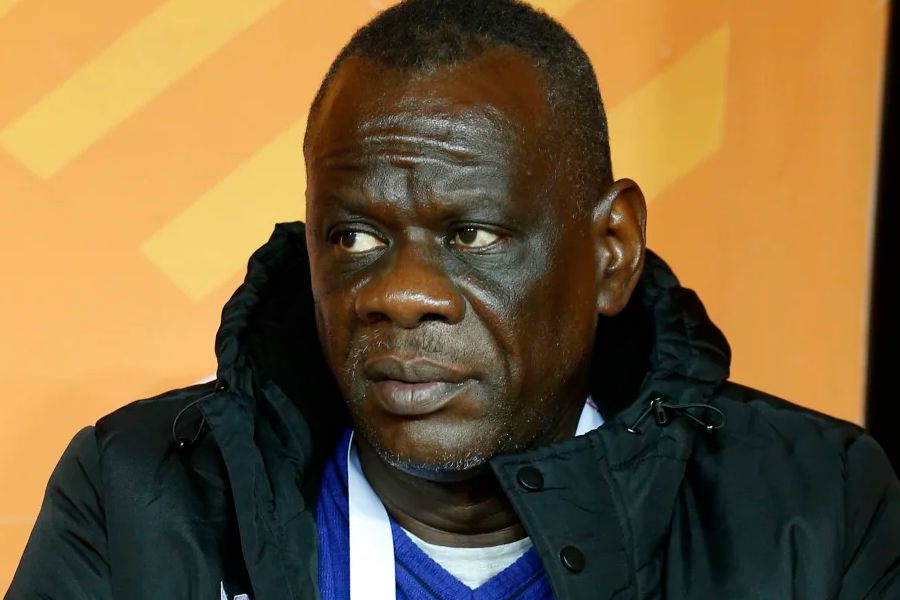 Congo head coach Jean Elie Ngoya Obackas has admitted that his side could have won against neighbours and arch-rivals Cameroon.
However, he claims that they could achieve this if only they had an ounce of self-belief on Monday at the TotalEnergies CHAN 2022 in Algeria.
At Miloud Hadefi Stadium in Oran, the Red Devils looked like they had matched everything Cameroon was throwing at them until Jerome Ngom's 63rd minute goal that separated the two sides.
"We have lost our first game. It was not a very bad game overall but from a tactical point of view, we got a shortcoming and we failed to come back from it."
"We started well but we lost our pace towards the end of the game and this made things difficult for us in the end."
"We were not brave enough. We did not believe in ourselves because when I look at the game, the two teams are almost the same. We could have scored at least one goal. We got some opportunities in front of goal, but we did not execute," Ngoya said after the game.
Ngoya, who handed 17-year-old Deogracias Bassinga his first senior national team debut, praised the youngster and called him a "player for the now and future".
"This is part of our plan to give young players a chance to grow and at the CHAN, this is the perfect stage to introduce them to high level competitions."
"I stand by my decision to play with young players because we are working on a five-year project and now is the time to showcase what we are working on in Congo."
Ngoya named three U20 players in his starting lineup including Bassinga, 19-year-old Faria Jobel Ondongo as well as 20-year-old Hernest Briyock Malonga both in defense while 21-year-old Love Raemma Bissila Mabiala was upfront leading Congo's charge in attack.
About Author