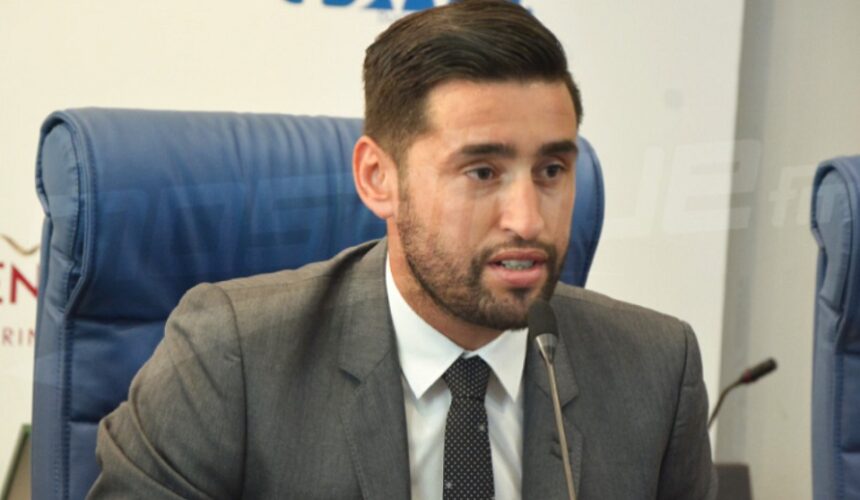 Former Tunisian international Karim Haggui has affirmed that the TotalEnergies African Nations Championship (CHAN) is an opportunity for players and coaches to improve their level.
The 2004 TotalEnergies Africa Cup of Nations (AFCON) winner on home soil as the youngest player on the Carthage Eagles side told CAFOnline in an exclusive interview that the CHAN is a game changer that can propel both players and coaches to new strengths.
"I think that CHAN is an opportunity for all players and even coaches to improve their technical level and status in anticipation of the future."
"In similar circumstances to the current edition, I think that every player wishes to participate in this tournament, considering the level and the fans that have been watching the games," Haggui spoke with great enthusiasm.
He further added that, "The general level of CHAN matches is improving from one game to the next. There are teams that have proven their strength such as Algeria which has a team capable of reaching the final and winning the championship."
Haggui, however, lamented the absence of some teams like Tunisia. He said, "We wished that Tunisia was here, but unfortunately, it did not happen, and God willing, in the next editions Tunisia will be present.
CHAN is a platform where the locally based players can vie for positions on the senior national teams that feature at the AFCON and World Cup especially since the coaches of the African teams are all following the tournament and the players. Everyone is watching. They can also obtain major contracts with other clubs in Africa, the Gulf and Europe."
The 39-year-old former defender who featured for Etoile du Sahel at home before heading to Europe to play at several clubs in France and Germany including Bayer Leverkussen praised Algeria for hosting a great tournament.
"Algeria had not hosted a tournament of this magnitude for a while, both looking at the great job done with the facilities and infrastructure, transportation and other aspects, they have given a beautiful image that is positive.
"Let us not forget the fans who have come out to support and watch the games. We have never seen this kind of attendance in the past six editions, so it is remarkable."
Haggui also praised the African coaches who have been excelling at the tournament. A total of 15 out of 18 teams were coached by an African coach.
"African teams have given the opportunity to local coaches, and we are seeing positive results in general. Each team has a different situation, for example the Tunisian national team during its recent career, there are pros and cons," Haggui noted.
He continued, "Algeria with coach Djamel Belmadi won the AFCON 2019 in Egypt and achieved an unbeaten streak of 36 matches. He showed the way of playing and a positive face. This was very good but the last AFCON edition in Cameroon last year and not qualifying for the World Cup in Qatar was tough.
"Of course, every coach has a difficult time, and the Algerian fans are not easy and create great pressure. I think that Belmadi will find solutions because he has the ability to recover, especially with the presence of successful players in Europe."
Haggui featured for Tunisia at three consecutive AFCONs in 2004 at home, 2006 in Egypt and 2008 in Ghana. He also competed at the 2006 World Cup in Germany.
About Author