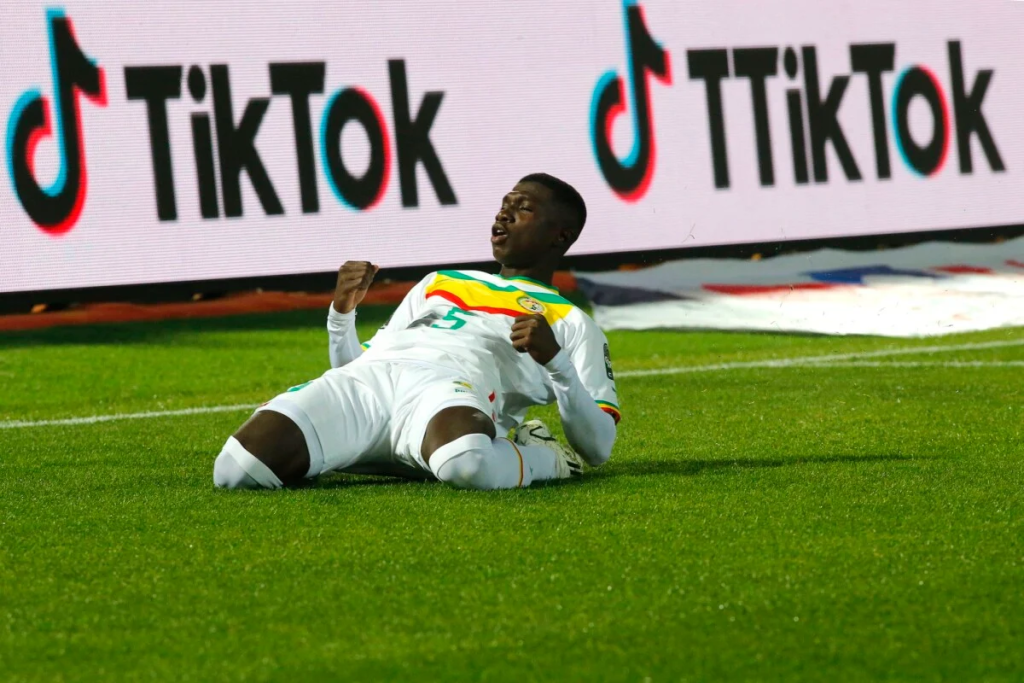 Senegal midfielder Lamine Camara was perfect from 12 yards to guide his side to a 1-0 victory over neighbours Mauritania in a highly contested TotalEnergies African Nations Championship (CHAN) quarter-final tie in Annaba on Friday.
The 19-year-old Generation Foot star put the ball past Mauritanian goalkeeper Namori Diaw in fine fashion in the 34th minute after defender Beibou pulled Moussa Ndiaye in the box as both sets of players waited for a corner-kick.
Algerian referee Loutfi Bekouassa consulted the Video Assistant Referee (VAR) and affirmed his decision when he pointed to the penalty spot. Camara made no mistake to give Senegal the lead in the tense derby.
This was the first goal that Mauritania conceded at the seventh edition of the continental competition and despite the setback, the Lions of Chinguetti had dominated play until that point in the game.
The momentum shifted towards the Senegalese who gained more confidence and took the game to Amir Abdou's side from the wings and down the middle.
Captain Cheikhou Ndiaye orchestrated a long pass from the Senegal box down the middle to Moussa Ndiaye's feet in the other box to give him a chance to score but his effort fell short.
Mauritania midfielder Mouhsine Bodda had a chance to score from a free-kick just outside the box but Nouh Mohamed El Abd's header went wide.
Bodda had yet another chance from another set-piece but it went over the Senegalese wall and straight into Senegal goalkeeper Papy Sy's hands as Senegal maintained their lead into the halftime break.
Ten seconds into the second half, Senegal almost scored but the Mauritanians re-assembled and re-organized their camp to avoid the exposure they had suffered at the restart.
In the 58th minute, Bodda was at it again with a set-piece within range but his attempt went into the stands and a minute later, Hemeya Tanji set up a clean pass for Mamadou Sy but Pape Sy was quick to make the save.
In the 85th minute, Pape Sy was quick off his line to head the ball away when Mauritania mounted a counterattack that almost saw them score an equalizer.
A minute later Tanji connected to a corner-kick but his attempt went wide off the mark on a frustrating night for the 24-year old FC Nouadhibou forward.
Senegal held on to register victory and book a slot in the last four of the TotalEnergies CHAN 2022 edition in Algeria. They will now face the winner between debutants Madagascar and Mozambique.
There was a minute of silence before the game to honour the Mauritania Football Federation vice-president Pape Amghar Dieng.