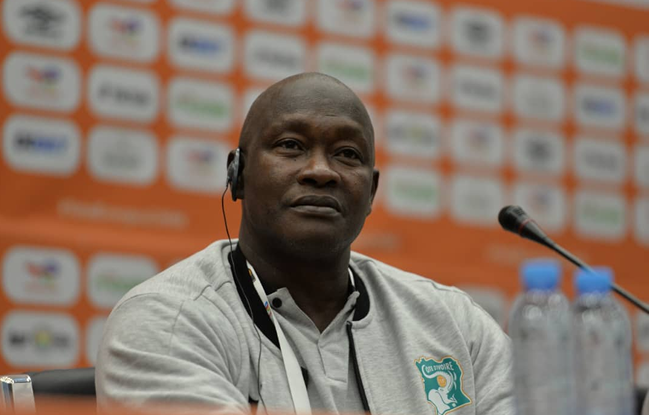 Coach of Côte D'Ivoire, Soualiho Haidara says the defeat to Algeria is a hard one to accept, following their 1-0 loss to the hosts in the quarter-finals of the TotalEnergies African Nations Championship (CHAN) at the Nelson Mandela Stadium in Algiers on Friday.
The Ivorian coach admitted that both sides fought till the end, which resulted in the match being goalless until Aimen Mahious' penalty conversion in the dying minutes of the encounter.
"The match was difficult for both teams and just as I said before, the match will be decided by small details. It is difficult for us to accept the loss but we learnt a lot and these are important lessons to build on. If we qualify for the next edition, we will do better" said a disappointed Haidara.
The coach also expressed his disappointment of conceding a penalty in the last minutes of stoppage time.
"It is difficult for us to lose like this. We did not lose the match, but we learned a lot from it and we must work harder to become a stronger team," he said.
The Ivorian coach concluded by drawing positives from the tournament, saying that it was a great experience for the youngsters.
"Our team is made up of very young players, and everything that happened is due to a lack of experience. We can only get better from here and we must start somewhere. We will learn from all the lessons and I hope that we will seize the created opportunities in the future," concluded Haidara.
About Author