CAF Women champions league qualifiers: What the tournament meant for Lady Doves and Women football fraternity in the CECAFA region.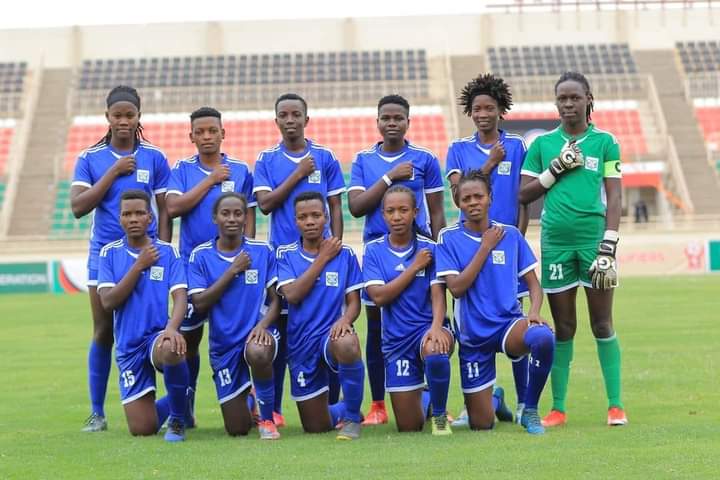 Uganda's ambassadors (Lady Doves) in the ongoing CECAFA Zonal Women's Champions League qualifiers held in Kenya respectfully bowed out of the campaign following a 5-3 penalty loss to Ethiopian champions Commercial Bank of Ethiopia at the semi-final stage.
Midfielder Sarah Nakuya failed to convert the Bunyoro based side's spot which gave an advantage to the Ethiopians.
The normal time ended in a 1-all draw as Loza Abera Geinore sent the Ethiopian side into an early lead just after 8 minutes of play before Fazila Ikwaput levelled matters later in the the 60th minute.
CBE has enjoyed a stunning run in the tournament having scored a 25 goals and this makes them favorites of the championship.
CBE's win over Lady Doves sets up a final date against Kenya's Vihiga Queens on Saturday as Lady Doves will have to face Simba Queens in the third place play at Nyayo Stadium in Nairobi.
The winner between CBE and Vihiga Queens will represent the region at the inaugural CAF Women champions league set to be held in Egypt later this year.
What the tournament meant for Lady Doves and Women football fraternity in the CECAFA region.
• For starters, Lady Doves performed explicitly well to storm the semi final stage of the tournament.
• Despite the penalty shoot loss, the Ugandan representatives exhibited a great defensive discipline throughout.
Abera's goal broke Lady Doves formidable defensive record having not conceded a single goal in the first three games.
• The exposure and experiences picked in the championship will never leave the Lady Doves entire contingent the same. This can be a great foundation for players, technical team and administrators' improvement in all aspects of the game.
• Lastly and most importantly, the girl child in women football fraternity has got more platforms to showcase skill and talent. This will improve the quality of the game and competitiveness in local leagues across the region.
About Author