CAF CL: Onyango ready for Al Ahly battle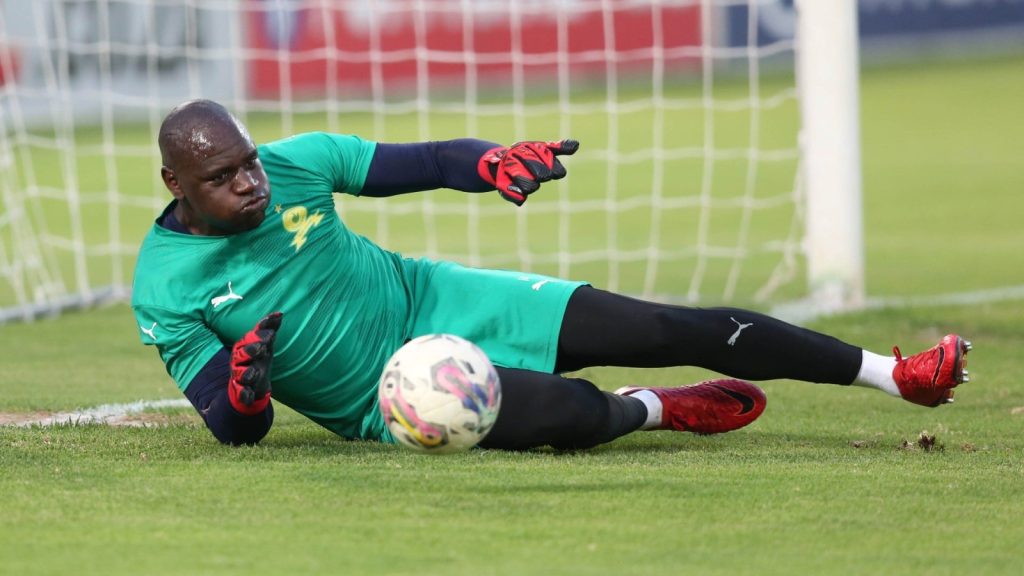 Mamelodi Sundowns goalkeeper Denis Onyango understands that they have to buckle up for their third group match of the TotalEnergies CAF Champions League.
The 2016 champions will face Al Ahly, who are still licking their wounds following their 1-0 loss to Hilal.
 The South Africans have had the better of the Egyptian giants in their last five matches, drawing two, winning the last two and losing the other.
The Brazilians will be hoping to continue this vein of form when the two meet at Al-Salam Stadium in Cairo on Saturday.
"Playing Al Ahly, especially away from home, is always a tough encounter. Right from the airport, to the hotel, to the stadium and training ground because it is one of the powerhouses of African football," says Onyango.
"So for us we need to stay focused on our game and try and win if possible because we know when we win we get to nine points and that gives us one step closer to the quarter-finals.
"The preparations are going well, everyone is looking forward to going to Cairo to face one of the biggest teams on the continent because it's always an interesting game when we play Al Ahly.
"I think it's becoming one of the biggest derbies on the continent in terms of the Champions League. Everyone is looking forward to it. We're happy that we're going to play them when we at least have six points and we are on the winning side," he adds.
Although the South Africa side has had a good start this season, Onyango says their focus is not where they sit on the stands in Group B of the competition.
"We don't look at the log, we focus on the process and the focus for the club and the technical team is to get to 10 points. 10 points or 11 points guarantees you a qualification in the quarter finals.
"Of course we want to win all the games in the group to get momentum going into the quarter finals but the most important thing is for the team to qualify for the quarter finals rather than looking at the position of the club or how many points we've collected so far. It's important for us to stay focused on the process to qualify for the quarter finals," he says.