Busoga United Confirms New Home Ground For Next Season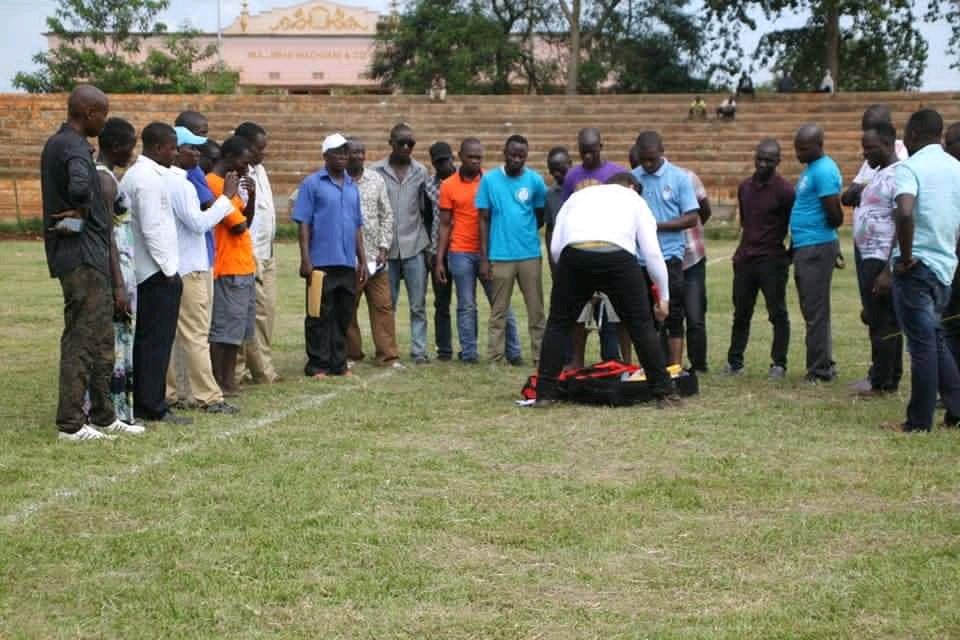 By: Kayiira Jackson
Busoga United Football Club, confirmed Kakindu Stadium as their home ground for the next Uganda Premier League Season, 2020/21.

Like it changes names, it has also been changing home grounds and they once used Kyabazinga Stadium Bugembe as home ground before shifting to Jinja SS (The Mighty Arena) where they have been hosting games until last season.
In the press release wrote on 16th October 2020 and Nim Sport received a copy, the consultation from different stakeholders, the management has decided to move the club from The Mighty Arena to Kakindu Stadium.
"The management of Busoga United FC is delighted to profoundly make this official announcement for change of home stadium from The Mighty Arena- Jinja SSS to Kakindu Stadium for the forthcoming 2020/21 season." part of the press release read.
The management thanked Jinja SS for hosting the team for the past seasons and asserted that the Club is in good relationship with the new management at the school.
"We so proud to be associated with Jinja SS and hugely indebted to the new school management and Board of Governors for the exorbitant contribution being offered to the club, we are so much obliged."
The Mighty Arena has housed Busoga United (Previously Kirinya Jinja SS) since the start of the 2018-20 season.
Busoga United going to be hosted at Kakindu stadium for one season as the document confirms;
"To the management of Kakindu Stadium, we are honored to have received positive response on such a short notice. We anticipate a very cordial relationship with you through out our seasonal (one year) stay at your facility."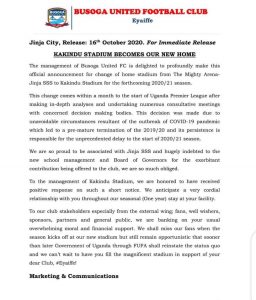 Busoga United finished fourth on the log last season with 42 points in 25 games when the league was prematurely cancelled due to the Coronavirus pandemic.
It's not Busoga United that is changing home grounds, but there others like BUL FC that is shifting from Njeru Technical Center to Kyabazinga Stadium- Bugembe, SC Villa is asking Wakulukuku management to host their games at Muteesa II Stadium.
About Author