Bulemezi White Washes Ssingo to Occupy Butikiro Group Summit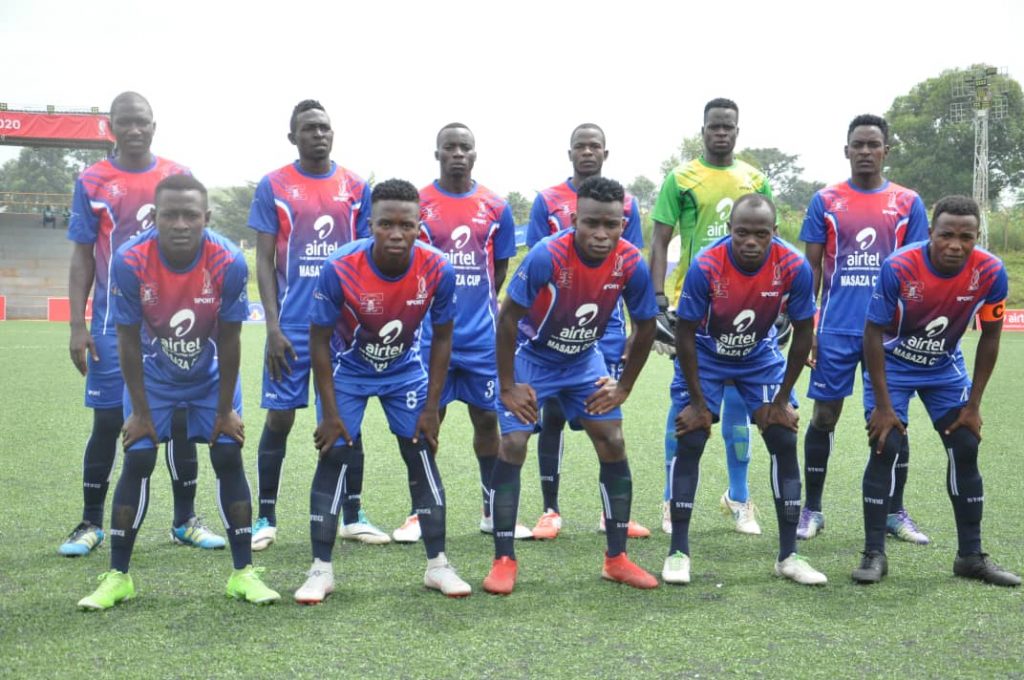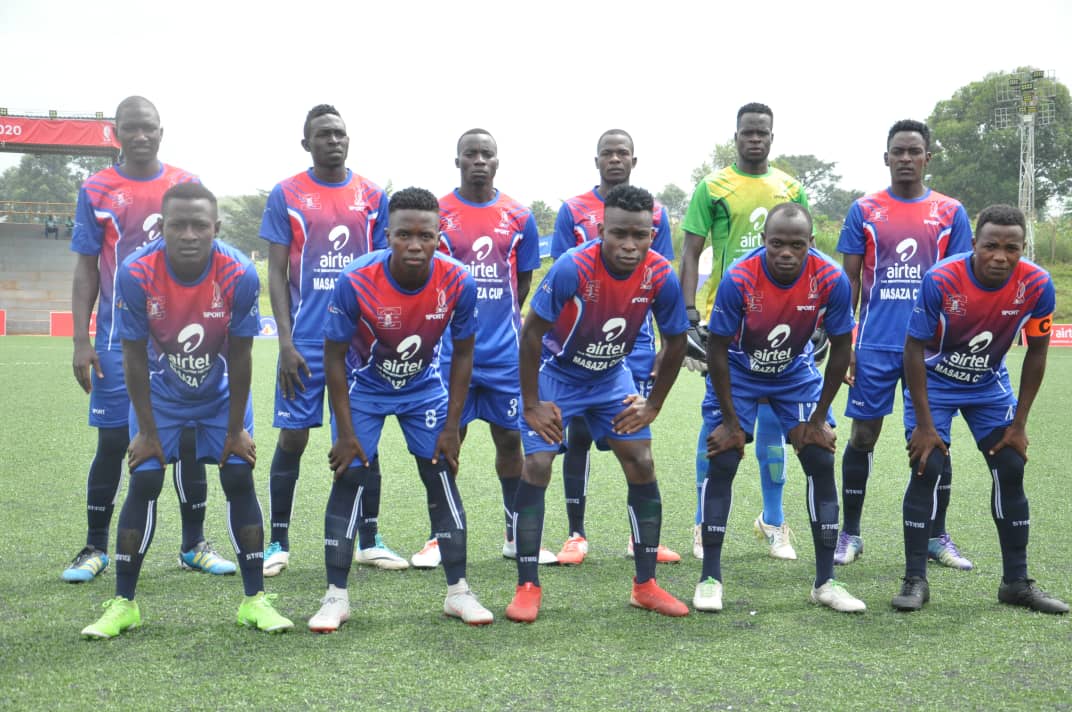 Defending champions Bulemezi stormed the summit of Butikiro group after a 4-0 win over helpless Ssingo today, 17th December 2020 at FUFA Technical Center in Njeru.
The first stanza ended 2-0 in favor of Bulemezi who looked very aggressive with total purpose play.
The Kangawo boys (Bulemezi) took an early lead through Gabriel Eragu who finished captain Simon Katumba's 4th minute through ball that left Ssingo back line apart.
In the 35th minute, Hakiramu Muzanyi scored a free header from a Daugalas Kizza corner to extend Bulemezi's lead to 2-0.
In the 87th minute, Sulaiman Ssesazi scored from a spot kick following a foul play on Hakiramu Muzanyi into the area to put the score to 3-0 before substitute Benardo Kateregga sealed the victory with the 4th for the defending champions.
Bulemeezi was without head coach Simon Peter Mugerwa, who was suspended from the Njeru camp for flouting rules. Mugerwa left the camp which is contrary to the in-house guidelines of this camp, in this covid-19 tension.
Assistant coach Yusuf Kinene took up the responsibility to lead the team in Mugerwa's absence.
Bulemezi goes to four points to currently occupy the top seat with a four goals advantage over Butambala.
Ssingo drew 1-all against the 2011 champions Buluuli in their opener. Henry Tenywa (Bululi) and Joseph Ssewaali (Ssingo) scored the two important goals as their sides shared spoils.
In the second game, the 2015 and 2018 champions Singo were humiliated by Mawogola in a 3-0 defeat. Forward Alex Mutebi and substitute Herbert Kibirango scored a brace and one respectively to seal Mawogola's win.
In the recent past Ssingo has had great performances in the tournament with five finals.
However, they (Ssingo) managed to win only two finals in 2015 and 2018 both against noisy neighbors Buddu.
In the other final appearances, Ssingo lost to the top two most successful teams in the tournament Mawokota in 2013 (1-0) and Gomba in 2014 (4-3) after sport kicks as Mickdad Ssenyonga missed Ssingo's penalty and 2017, Nicholas Kabonge's long range strike at Namboole made a difference as the Gomba Lions took the day.
Ssingo XI: Fred Ntege (G.K-1), Frank Bukenya (6), Joseph Ssewaali (7), Ivan Kakumba (5), Eria Bukenya (4), Godfrey Kakooza (3), Rogers Masembe (13), Eddie Bulwanyi (2), Dathan Mubiru (14), Daniel Kazibwe (10), Amuli Mukasa (8)
Subs: Joseph Sempijja (18), Moses Jjagwe (11), Shafic Lugoloobi (15), Davis Talah Isooba (12)
Team officials:
Head Coach: Michael Kabali
Assistant Coach: Ali Kiggundu
Team manager: Samuel Serebe
Bulemeezi XI: Ibrahim Banalya (G.K-1), Douglas Kizza Lule (3), Rodgers Ssebyondya (12), Sulaiman Ssesazi (6), Rashid Ssemwogerere (5),Dirisa Masembe (15), Eragu Gabriel (14), Simon Katumba (4), Hakiramu Muzanyi (9), Ismail Kayondo (11), Thomas Kakaire (8)
Subs: Francis Kasumba (G.K), Masuudi Kafumbe (10), Ronald Kakooza (7), Henry Musisi Muyomba (2),Benaldo Kateregga (16)
Team officials:
Head Coach: Yusuf Kinene
Assistant Coach: Ramadhan Kato
Official: Andrew Walakira Mukisa
Team manager: Medi Kimbugwe
Match officials:
Referee: Vincent Kavuma
Assistant Referee 1: Mustapha Mafumu
Assistant Referee 2: Robert Kimbugwe
Fourth official: Richard Kimbowa (Dr)
Assessor: Ali Tomusange
Match commissioner: Samuel Mpiima
About Author