Boxing: Success and shortfalls in Muhangi's first four year term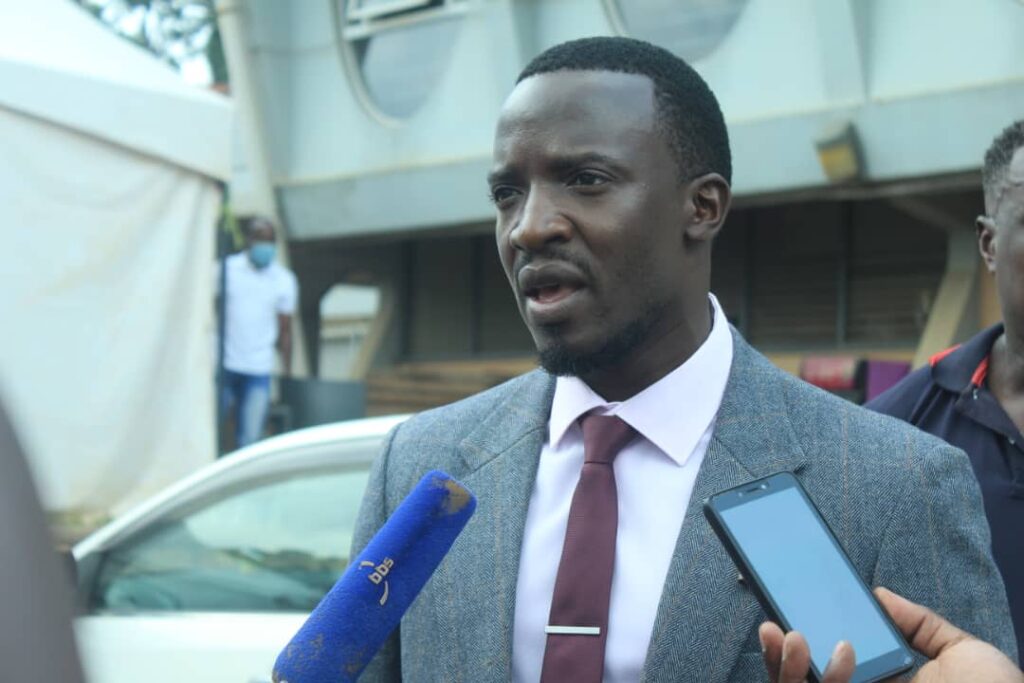 Under the watch of John Kameta, the then Kenyan Boxing Federation president who stood as the AIBA (current IBA) election observer on 20th January 2018, the Uganda Boxing Federation (UBF) elective assembly ushered in Moses Muhangi as their new president.
Muhangi sailed through unopposed to emerge as president of the Uganda Boxing Federation (UBF) during the Kati Kati, Lugogo elections.
However, Uganda's boxing seemed to have taken the unfortunate path of having two parallel federations, when rival camps held elections to lead the same federation on the same day.
This came when parties failed to have a common ground after the High Court on Friday 19th January 2018 allowed the elections to proceed a decision which was not well stomached by the petitioners, the outgoing president Kenneth Gimugu and company.
Eventually, on Saturday 20th, both sides took advantage of the court decision, did what they deemed lawful, and convened parallel assemblies.
The Kati Kati assembly which court gave greenlights in it's ruling, elected Moses Muhangi alongside Fred Kavuma as first vice president, Simon Barigo (general secretary), Richard Muhumuza (treasurer), William Buyondo (organising secretary), Sulaiman Ssenyonjo (publicity secretary) and Rose Nanyonjo-women's secretary.
Ahead of this year's elective assembly, Muhangi and his entire executive went through unopposed for a second four year term apart from first vice president Fred Kavuma who split off to join the Gimugu opposing side just months after elections.
Despite battling numerous (15) court cases opposing their leadership and injunctions to boxing activities and a few short falls, Muhangi has scored tangible success during his first tenure.
In the history of sport, Muhangi's leadership shall be remembered for setting up an improved office and a respectable Secretariat which has from time to time been effective in running the sport's duties on behalf of the executive. However, the Secretariat has hanged out without an appointed CEO.
Muhangi has lessened wrangles in the federation and the sport at large during his first tenure to create harmony and stability.
However, the death of Zebra Ssenyange aka "Mando" is a set back to the sport's stability and harmony. Mando was a great architecture in all Muhangi's policies, above all, a great advisor and mediator.
For more than a decade, Ugandan boxing has been in turmoil ranging from federation to clubs Administration which Muhangi through his strong arm late Mando tried to phase out.
He has managed to uplift boxing and UBF brand through his personality and media appearances where the sport currently enjoys a deserved media visibility. In the history of boxing, there's now a weekly sports TV show for specifically boxing.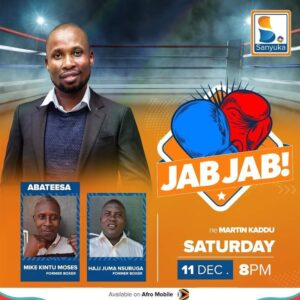 In addition, the administration introduced Boxing champions league which has brought a lot of positivity from the corporate sector to the sport by being televised.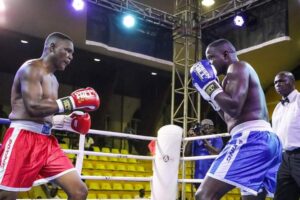 With his ability and connections, Muhangi took the sport to authorities where he even secured land for the federation as per the Head of State's directive.
In his first tenure, UBF stepped back to international level with big recognition from International Boxing Federation (IBA) and its president.
This yielded fruits as IBA through it's president is set to build a boxing academy on the land offered to federation by the Head of State through Uganda land commission.
Muhangi has cleaned the corporate image of the sport that has been bastardised by many in different ways and his efforts brought agencies like UNAIDS on board with strategic partnerships.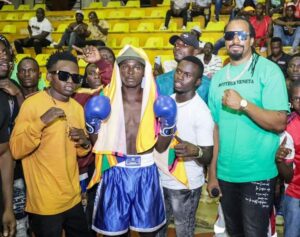 Other achievements that can't go unmentioned include selection of National team straight and on merit, publicity of the sport among others.
However, his first term has also been marred by different short falls.
He has been at logger heads with authorities like National Council of Sports (NCS) and Uganda Olympics Committee though mostly on good cause of finances. However his approach on different disagreements and opinions calls for a revision.
The amendments in the new constitution which shifted the academic qualifications for UBF executive candidacy from an Ordinary Level certificate to A' level and above or equivalent, being an executive or senior member of a club in good standing for a minimum period of five years consecutively as well as being a member of the outgoing UBF Excom for a minimum of a period of four years consecutively, is one of his good moves for quality leadership in the sport.
However, to many, the endeavor intended to help the current executive hold onto power and closeout possible potential candidates in the forthcoming elections.
However, their instincts look true as the entire executive returned unopposed due to lack of qualifications as stipulated in the constitution after amendments from the would be candidates hopeful for different positions.
This has dragged back Uganda boxing to courts of law as a section of individuals in the fraternity challenge the amendments.
During his four years, boxing has not attracted enough sponsors. A part from the UNAIDS partnership of the "Box Out AIDS" the sport has always survived on peanuts from NCS and continued borrowing.
Muhangi has been viewed as a one man show following his failure to empower the executive and lessening his interference in its execution.
The boxers have also not gotten that deserved limelight leading to a clash with him especially on champions league which came along with the code of conduct and contracts.
The federation's communication and publicity department is still down with no functional website and persons who can from time to time deliver timely updates with a professional and ethical touch to its audience.
To crown it all, as a leader who started from scratch with nothing left behind for him, Muhangi has achieved. However, he must ensure that his shortfalls are settled for the betterment of the sport.