Boxing: AIBA to invigorate a streamer boxing academy in Uganda.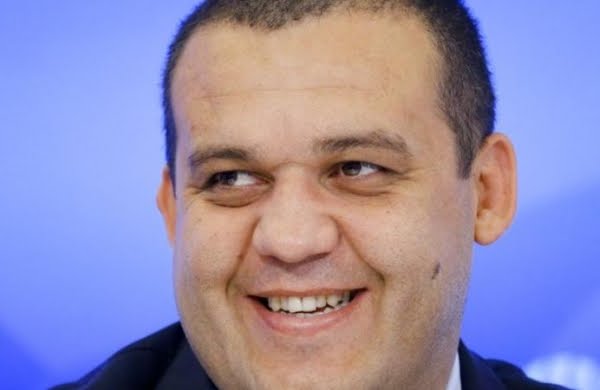 The International Boxing Associations (AIBA) president Umar Kremlev has today 1st March 2021 confirmed that AIBA is getting ready to invigorate a streamer boxing academy to offer comprehensive range of training, courses and certification for further development of the sport in the country.
The confirmation was done through a letter responding to Moses Muhangi's request for same.
"With this letter I declare the intention to build a boxing academy in Uganda that would offer a comprehensive range of training opportunities, courses and certification under one roof for further development of Boxing.
The academy is planned to be fully sized and equipped so that all potential boxers, officials, and other stakeholders have access its facilities. Moreover the academy will provide core and supporting programs to cover key areas and components.
The AIBA boxing academy in Uganda will establish the best practice standards, related techniques and sciences in the overall development of boxing.
It aim to grant holistic support and boxing programs for anyone who has an interest in sports and boxing in general." Reads the letter.
The development follows a letter written to AIBA by the Uganda Boxing Federation (UBF) president Moses Muhangi a month back calling for boxing infrastructure development to enhance the growth of the sport.
"The news has come at a time when we have failed to build our own facilities as a country and this is an opportunity welcomed with open arms.
I wrote to AIBA a month ago and reminded Kremlev recently in Kenya.
It's a great achievement and milestone taken for the entire boxing fraternity in Uganda." Muhangi.
Aiba now leaves the ball in the hands UBF and Uganda's government as a nation as AIBA looks forward to collaborating with the Uganda authorities in regard to the matter.
UBF and Uganda's government are now waited to draw up a detailed project for the academy wanted.
However, president Moses Muhangi decries the lack of land as a big stumble to the commencement of the project.
"Our biggest worry now is land where this project can sit. We have played our role to lobby as leaders at the federation but land is still far away from our reach.
We shall try to reach different stakeholders, government inclusive to lobby for land too for the good of this cause," said Muhangi.
About Author