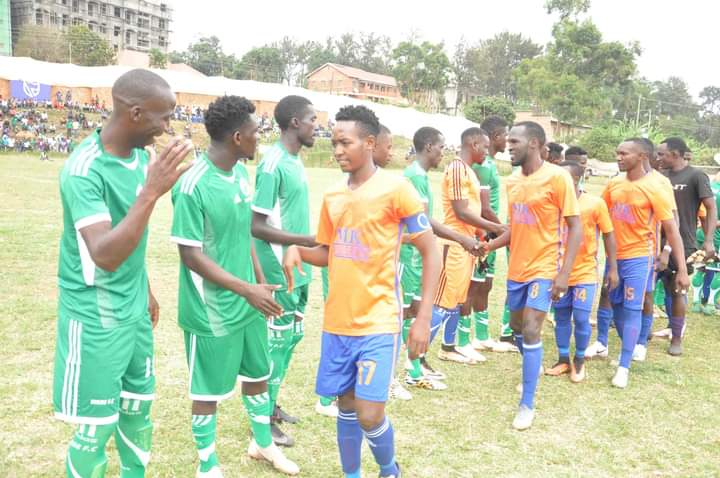 Defending champions tormentors Ngabi Nsamba condemned Ffumbe clan to a slim 1-0 defeat as the Bika Byabaganda Football tournament group stage games got underway
Sula Matovu Maluda scored the all important goal that helped Ngabi Nsamba maximise the points at Wankulukuku Stadium.
In the the first game that was played at the same venue Mbogo defeated Kkobe 2-1
Nelson Senkatuka was on the brace for Mbogo while Allan Kayiwa was the goal scorer for Kkobe.
Last editions finalists Lugave played to a one all draw with Ngo at Kabaka Kyabaggu Stadium in Wakiso.
Katende Ezekiel was on target for Lugave, Joseph Ssemujju scored for Ngo
Ten man Nte clan lost 2-1 to Omutima Omuyanja at Kawanda SS School grounds
Mukasa Yusuf and Mayanja Said scored the goals that gave Omutima Omuyanja victory
Arahab Kakooza pulled one back for Nte clan
Action will resume on Wednesday 5th July.
Match day Results
Kkobe 1-2 Mbogo
Ffumbe 0-1 Ngabi Nsamba
Nsenene 3-2 Nvuma
Musu 1-2 Ngoonge
Mpindi 5-3 Kinyomo
Nte 1-2 Omutima Omuyanja
Ngeye 0-0 Omutima Omusagi
Lugave 1-1 Ngo
About Author