Aucho happy with Uganda Cranes return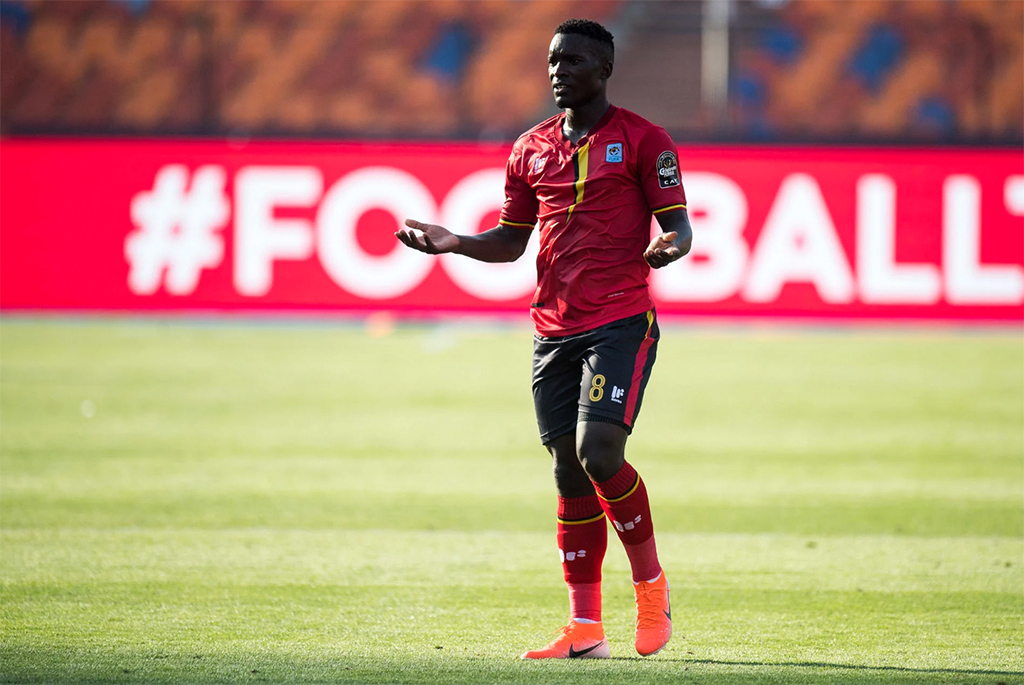 Uganda Cranes defensive Midfielder Khalid Aucho has expressed his gratitude on being back to the national team.
Aucho was included in the team that prepares for World Cup Qualifiers.
The former Simba FC player who recently joined Young Africans was dismissed from Uganda Cranes Camp for failure to adhere to the National team Code of Conduct in March this year.
He was blamed of using different means of Transport as opposed to those that had been organised for him to board, from Entebbe Airport to the team camp prior to the Africa Cup of Nations Qualifiers.
 "The camp is in good spirit, the players are in a good mood everyone is happy and enjoying. I am happy to come back as well," Aucho said.
"We are glad that everyone is enjoying the coach's training so the mood is high. We are ready for World Cup Qualifiers and we are ready to get the points for our nation."
"To the fans, thank you for supporting us and don't give up, we are ready for you and thank you for always supporting us." he added.
Goalkeeper Ismail Watenga, Moses Waiswa, Tadeo Lwanga and Joseph Ochaya are the recent players to join the 20-man squad that earlier camped in Ethiopia.
Uganda will face off with Ethiopia on Sunday as they prepare for Kenya and Mali in the World Cup Qualifiers early next month.
About Author