Asan Kasingye in, Misagga, Bazirengede out as SC. Villa names new changes in executive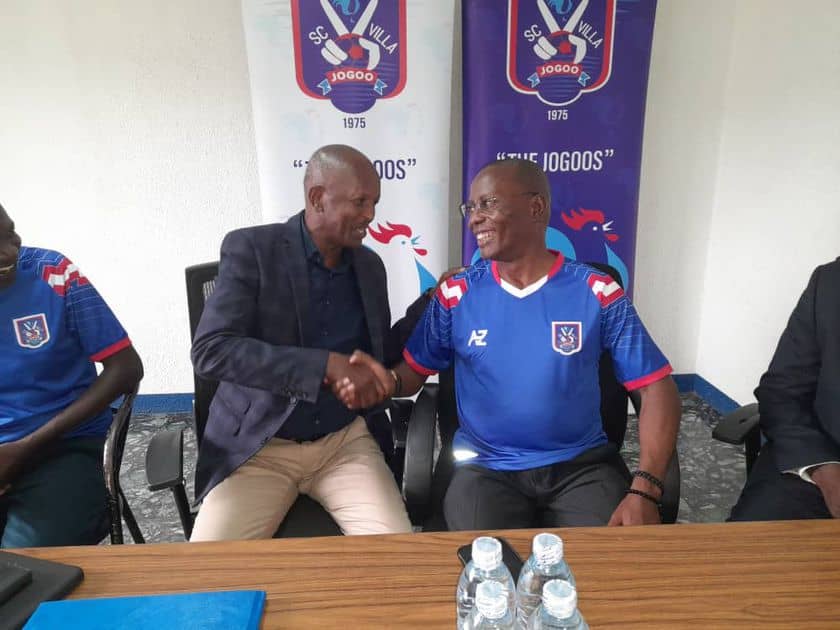 Uganda Premier League record champions SC. Villa have announced new changes in the executive.
The announcement was made this afternoon at Mandela Group of companies offices at, Sixth Street in Industrial Area.
The changes saw Eng. Immanuel Ben Misagga and Muhammad Bazirengedde officially dropped from the SC. Villa executive fold.
Hajji Omar Mandela remains the club president, Daniel Bakaki vice president in charge of finance, Baker Mugaino Vice president administration and Sam Mubiru Vice President in charge of technical.
Hajji Salim Ssemanda replaced Missaga as Vice President in charge of fans mobilization who fell out with the club president.
The other members are counsel Isaac Walukagga, former Ass. AIGP Asan Kasingye (Spokesperson), Sarah Adong (Women's Affairs), William Nkemba (CEO) and Khasim Nziraguhunga (Secretary General).
Mandela and the current executive took SC. Villa leadership two years ago. They still have three years on their five year term.
After being announced to the position of a spokesperson, Asan Kasingye said, "I'm glad to be back to the Sc. Villa folds and I'm grateful that the executive for the trust put in me to handle the communications department". Asan Kasingye.
SC. Villa slipped on the final league day to finish 3rd on 51 points behind champions Vipers SC and KCCA FC who finished 1st and 2nd on 53 points. The top two were only separated by goal differences.
About Author