Aisha Nantongo named Kawempe Muslim WFC skipper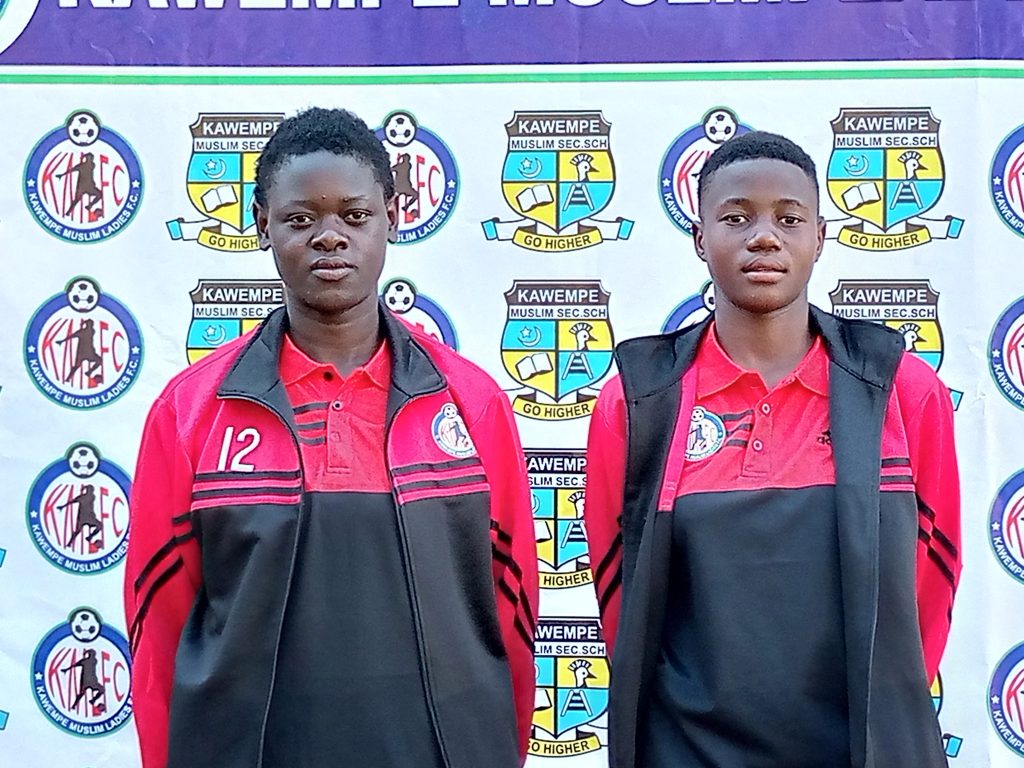 Kawempe Muslim Women Football Club tactician Ayub Khalifa Kiyingi has name Aisha Nantongo and Shakira Nyinagahirwa as skipper and assistant of the club ahead of the FUFA Super League season.
This development was announced during a press conference which also served as a flag off event for the team.
"I thank God for this noble achievement handed to me. I thank the coaches for the trust accorded and it's time to serve and push this budge high.
I call for team work from fellow players and we promise to deliver the best.
As players, we are much appreciative to the administration for the continued support and your efforts shall always yield." Aisha Nantongo.
"It's hard to duplicate my former skipper so since on their backs are four trophies stored. It's a big responsibility given to me but I promise to deliver." She added.
The league is set to kick off on Monday 19th April 2020 at FUFA Technical Center in Njeru with a tournament format to played due to COVID-19.
Kawempe Muslim was pitted in group one alongside Kampala Queens, Uganda Martyrs, newbies Tooro Queens, and She Makerere University.
The four time champions Kawempe will kick off their title hunt against Kampala Queens on Monday 19th evening before facing Uganda Martyrs the following day.
The presser was graced by the deputy head teacher Moses Mayanja who is also the vice chairman in charge of administration of the club, club chairman Hajji Mugerwa Buruhan and the entire club executive.
Mayanja emphasized discipline and determination as great factors if Kawempe is the win this season's trophy.
"I'm privileged this morning to be before you as we prepare for this upcoming encounter. What has defined us is talent identification, nurturing and development.
As we move out to Njeru, discipline is key. Under the Corona error, we must be vigilant and careful as we take life important as you strictly observe the SOPs.
Take every match as a final like you have always done. You have always made us proud and we have great confidence in you." Mayanja.
Ayub Khalifa Kiyingi expressed gratitude to the school's administration for the far they have pushed the club.
"We are much appreciative to the administration for the continued unconditional support. Our success is derived from the support from the institution and the team work of the technical team." Ayub.
Kawempe Muslim WFC will be under tactician Moses Nkata in the absence of Ayub Khalifa Kiyingi due to limited numbers and female official Stella Nankumba who also served as the club's physician.
Full squad
Juliet Adeke, Samalie NSamali, Aisha Nantongo, Stella Musibika, Rhoda Nanziri, Sharon Nadunga, Shakirah Nankwanga, Juliet Nalukenge, Hadijjah Nandago, Margret Kunihira, Diana Ruth Natukunda, Shakirah Nyinagahirwa, Allen Nasaazi, Suzan Nalukoda, Rehemah Nabulya, Aziiza Amoding, Asia Nakibuuka, Halimah Kampi
Officials:
Coach: Moses Nkata
Female officer: Stella Nankumba
About Author