AFCON 2021: Cape Verde eyes knockout stage as they take on Burkina Faso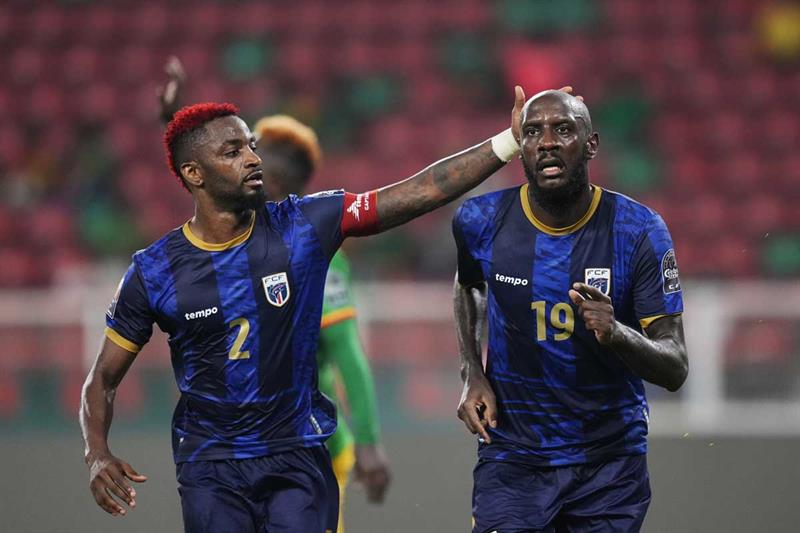 Cape Verde aims at collecting three points and seal the knockout stage when they take on Burkina Faso at Paul Biya Stadium in Olembe on Thursday evening.
Cape Verde's Blue Sharks registered a 1-0 victory in their opening game against Ethiopia meaning that they only need one win to seal the knockout spot.
"Burkina has a different game compared to Ethiopia and we have prepared for it. We are able to play a very good game while respecting our opponent," Cape Verde assistant coach Humberto Bettencourt said.
"We have a few players who are COVID positive but we are going to do with that and present a team that will challenge Burkina Faso in the best conditions," he added.
Meanwhile, Burkina Faso lost their opening game 1-0 to hosts Cameroon and their a loss to Cape Verde might bring their tournament to an early end.
For the Burkina Faso coach, Kamou Malo, who returns to the team after a few days of absence due to COVID-19, the match against Cape Verde will be decisive.
"I missed the team's first game because of COVID. The result was disappointing even though the team did well. We are preparing well for our game against Cape Verde," Burkina Faso head coach Kamou Malo said.
"We have a group of young players who can all give a plus. against Cape Verde, it will be my baptism of fire in a major competition such as TotalEnergies AFCON. I am very happy to join my team again and be a coach in this kind of tournament," he added.
This is the first encounter between Cape Verde and Burkina Faso in the TotalEnergies Africa Cup of Nations.
Cape Verde have only lost one of their eight matches at the Africa Cup of Nations.
Meanwhile, Burkina Faso last suffered consecutive defeats in a single edition of the tournament in 2012, when they lost all three group matches.
About Author