2022 Commonwealth Games: UTTA top 16 elimination trials on this Friday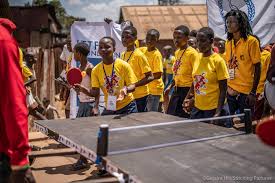 Uganda Table Tennis Association (UTTA) have officially confirmed date and venue for national team trials ahead of Commonwealth Games set to roll off in Birmingham, England later this year.
The trials aiming at screening the national team for both men and women are set to start at 8am to 5pm, this Friday 14th January 2022 at Sports Arena in Lugogo.
The second trials for top 16 Men and Ladies will see different players battle for the top 8 slots where 10 from each gender will get eliminated in the race to represent Uganda at the forthcoming Commonwealth Games Qualifiers.
All players must present a proof of COVID-19 vaccination card to be presented to the competition's officials before participation.
There's a much anticipated competition and high quality show pieces at this event since it is to be used in ranking 1st Division of national senior team for both men and women from whom a national team shall be summoned.
About Author